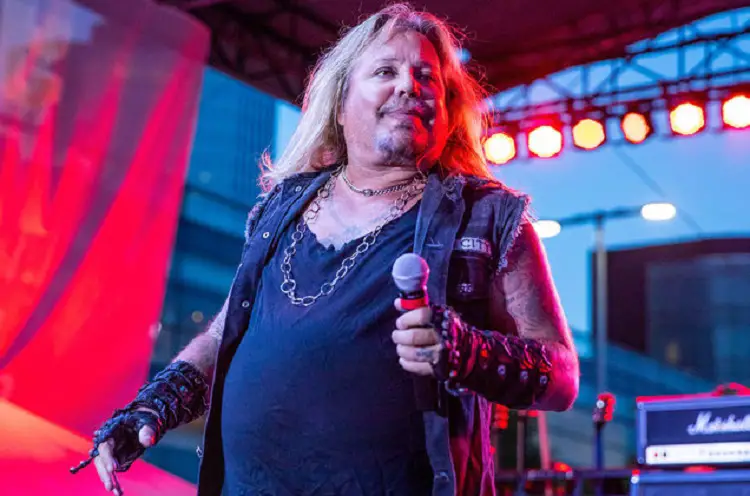 MÖTLEY CRÜE vocalist Vince Neil has entered rehab in Texas to help with his battle versus alcoholism, according to a report by The Metal Den.
Source states that 60-year-old singer was advised by his longtime friend Ozzy Osbourne, whose daughter — Kelly — went to seek treatment at the same place.
After last year's drunken cameo went viral, his recent trouble with voice that led to cancelling several shows, and latest incident when he fell on stage resulting in breaking his ribs, it's safe to say that Neil has not been at his best shape.
On top of that, this past October MÖTLEY CRÜE limo driver Al Bowman said that Vince is currently drinking himself to death.
It's been previously reported that Neil is trying out a new toning machine in an apparent effort to get in shape for MÖTLEY CRÜE and DEF LEPPARD upcoming "The Stadium Tour."
Neil revealed he is using Emsculpt Neo, a revolutionary new treatment which supposedly builds muscle and reduces fat using both radio frequency and high-intensity electromagnetic energies.
Neil shared a video on Instagram of him at what appears to his home gym, and he wrote in an accompanying message: "Trying it all! Check out Emsculpt Neo abs, They say it's 20,000 crunches in just 30 minutes!! #EmsculptNeo #emsculptpartner #moremusclelessfat #emsculpt @BTLAesthetics".
"The Stadium Tour" is scheduled for next summer, and dates and tickets can be found here.