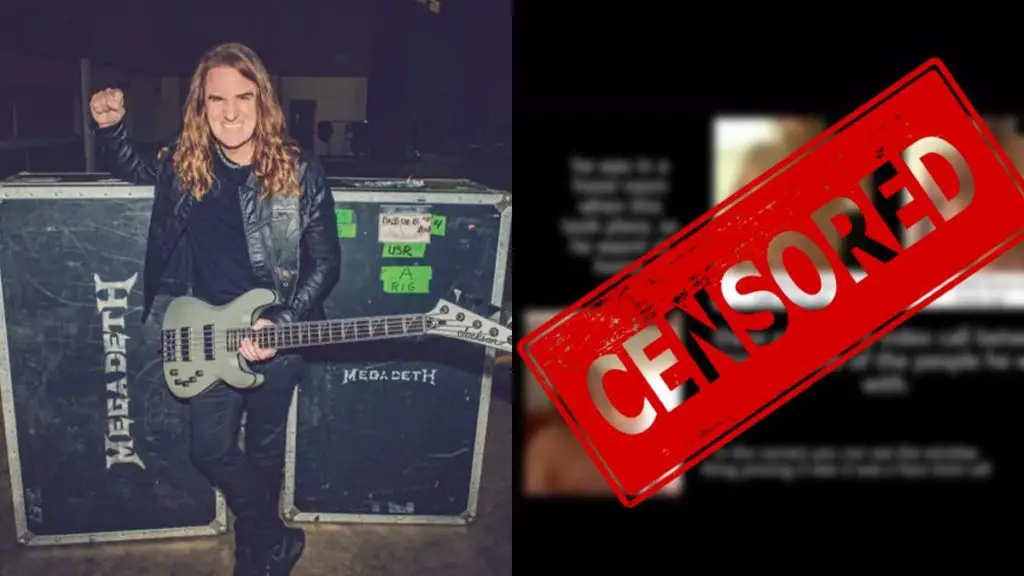 As reported earlier today, MEGADETH bassist David Ellefson has been accused through different social networks for pedophilia, grooming and having sexual and romantic interaction with minors.
On Instagram, a user @woahworst posted posts claiming that Ellefson had been harassing a friend of hers when she was just 17, through video calls. 
The account also claimed to have videos that prove his claims, including one where Ellefson would appear masturbating. The same account claims that David sends photos of his member to fans without prior request.
A couple of hours ago, new photos and details has been revealed by same person, as MetalCastle reports.
More photos can be seen at @woahworst Instagram account.
Not long after accusations, a girl which Ellefson allegedly abused and who is now 19, took to Instagram to share her side of story revealing that "these video calls happened, but I was the one who started them, and I was never a minor, I was always a consenting adult."
She also added that "Nothing inappropriate happened before that. It was all consensual, I am not a victim and I was not harassed in the slightest because I was the one who initiated it."
Ellefson himself shared her post on Instagram adding following message: "Dear fans and friends,
As you may or may not know, some private and personal conversations and interactions have emerged online, disseminated with bad intentions by a third party who was not authorized to have or share them. While it is certainly embarrassing, I want to approach it as openly and honestly as possible.
As much as it is not something I am proud of, these private and adult interactions were taken out of context and manipulated to inflict the maximum damage to my reputation, my career and my family ".
The other party involved made a statement that you can see below. I thank you for doing this and I hope this clarifies that the situation was not as presented.
Humbly yours,
David Ellefson."