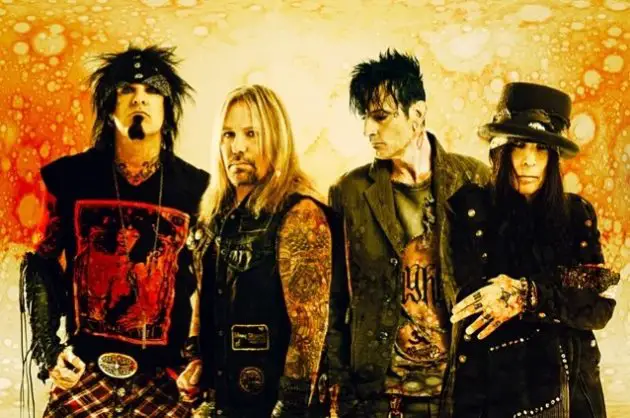 MÖTLEY CRÜE bassist Nikki Sixx has issued a statement saying that he and his bandmates have nothing to do with recently announced play about the iconic rock group.
Last week, it was announced that The Crüe: Underneath The Dirt Lies The Truth would debut on June 4 at the Hollywood Fringe festival at The Flight Theater at The Complex in Los Angeles. The play from award-winning writer/director David Lucarelli was described in a press release as "a darkly humorous drama" starring Ryan Ruffing as Sixx and Phillip-Charlie Daniell as MÖTLEY CRÜE manager Doc McGhee. It was said to be "neither a hatchet job, nor a snow job" but rather "an intimate look at Nikki Sixx and the band he built into a cultural phenomenon."
Now, Sixx has issued a statement via his social media channels, writing: "Fans of MÖTLEY CRÜE have asked about a new play by David Zucarelli's called The Crüe: Underneath The Dirt Lies The Truth.
"I was disappointed to see an advertisement using my image and our band's trademark THE CRÜE to promote this play.
"The advertising is misleading because it suggests that I and the other members of the band are somehow involved with the play.
"We have never been approached about this play. And MÖTLEY CRÜE has no connection or affiliation with this play whatsoever."
MÖTLEY CRÜE's co-headlining "The Stadium Tour" with DEF LEPPARD will finally kick off on June 16 in Atlanta, GA. Full list of dates and available tickets can be found at this location.