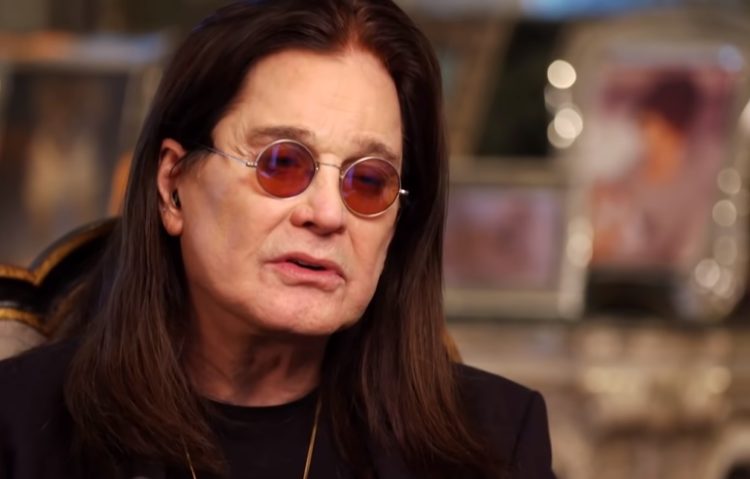 MÖTLEY CRÜE bassist Nikki Sixx has shared brief update on Ozzy Osbourne's health in a recent tweet.
On July 3rd, one fan asked Sixx on Twitter how "Uncle Ozz" was doing, to which he responded: "Someone said he isn't doing good health wise. That makes me sad. We love him."
In late March, Ozzy's wife Sharon revealed that legendary BLACK SABBATH singer has been forced to cancel his trip to Switzerland to see a professor who specializes in people's immune systems.
Ozzy has revealed that he was diagnosed with Parkinson's disease in February, 2019.
While it was difficult for the rock star to address what he's gone through in the past year, Ozzy said that his fans have been a source of support.
"They're my air, you know," Ozzy noted. "I feel better. I've owned up to the fact that I have — a case of Parkinson's. And I just hope they hang on and they're there for me because I need them."
Ozzy released his new solo album, Ordinary Man, on February 21st.
Ordinary Man was preceded by a trio of new Ozzy classics. Epic rocker and first single "Under The Graveyard" tallied over 15 million streams and 5.3 million YouTube views on the music video. Premiered just last month, the title track and cinematic ballad "Ordinary Man" [feat. Elton John] eclipsed 7 million streams. Meanwhile, the metallic burner "Straight To Hell" [feat. Slash] scored 6.9 million streams and 4.2 million YouTube views on the music video.
Ordinary Man marks Osbourne's first new solo music in almost 10 years. Recorded in Los Angeles, the album features producer Andrew Watt on guitars, Duff McKagan (GUNS N' ROSES) on bass and Chad Smith (RED HOT CHILI PEPPERS) on drums. Beyond the core band, Ordinary Man, features a who's-who of Ozzy friends and collaborators including Elton John, Slash, Post Malone, and Tom Morello.