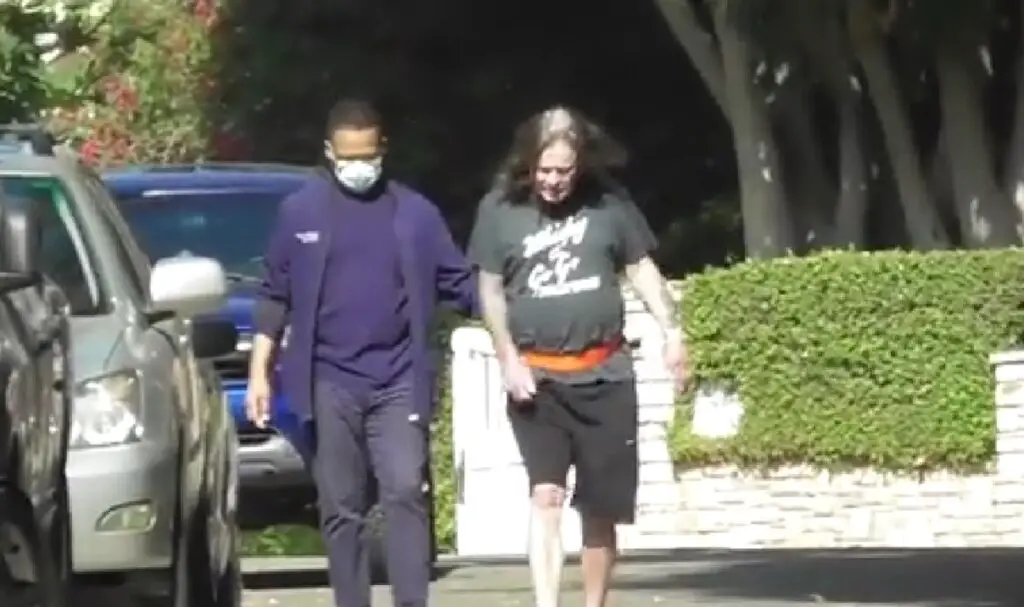 Ozzy Osbourne was spotted out on a walk in Los Angeles yesterday, just days after Sharon Osbourne said her "heart breaks" for him, Daily Mail has reported.
Ozzy was seen walking up and down the street while his aide helped him by holding him by an orange strap around his waist.
Despite looking frail, legendary BLACK SABBATH singer laughed and jibed as he strode up and down the street on Thursday.
Although Ozzy is still recovering from his recent health issues, his new album, Patient Number 9, is the first step to getting him back on stage.
"I'm somewhat better, but it's gonna take a while for me to get my balance back," Ozzy said during a recent interview with Apple Music's Zane Lowe. "I can only do the best I can."
"It's slow," Ozzy elaborates on his recovery. "But I will get back on stage if it f**king kills me."
Last month, Ozzy Osbourne performed at halftime of the Los Angeles Rams season opener at SoFi Stadium.
Fans in the stadium were treated to a multi-song medley from legendary BLACK SABBATH singer while viewers at home saw a portion of the performance on NBC and Peacock during halftime.