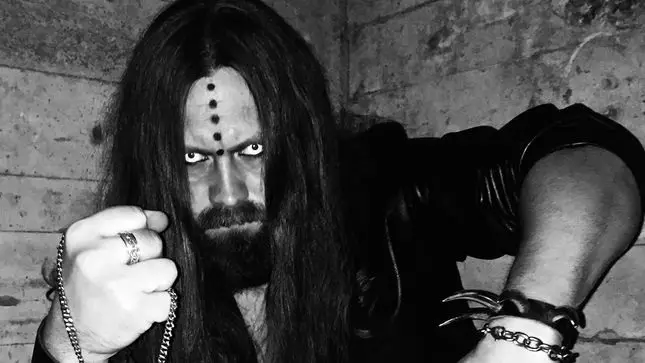 Former ABBATH session guitarist and current VREDEHAMMER frontman Per Valla has started recording the debut album on his solo project, simply called VALLA. He also signed with Black Plague Records who will be taking care of the physical part of the release. The digital releases will be run by Valla himself.
This is the perfect solution for me as the whole idea with this solo project is that i want to run the main part of business myself. BPR really have offered me the perfect deal that still gives me the freedom i want to handle things my own way," Valla states. This is not the first time Per Valla has worked with Black Plague Records as VREDEHAMMER`s third EP release "Mintaka" was released by this label and Valla has always been very happy with the labels work. He states that this might not be a big label, but the way these guys take care of their bands is simply impressive.
VALLA recently released a track entitled "Suffocate All Light", which also features Kevin Foley on drums (Benighted, Sabaton, Abbath, Sepultura and Decapitated). You can listen to the song below.
Keep up to date on all of VALLA's happenings by liking the bands official Facebook page.
https://youtu.be/FYhwYrRN7Tk