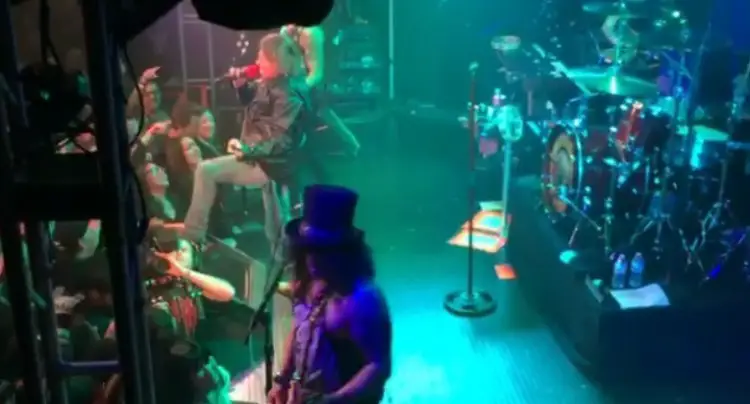 The reunited GUNS N' ROSES performed last night at the Troubadour in West Hollywood, California. Along with singer Axl Rose, guitarist Slash and bassist Duff McKagan were keyboardist Dizzy Reed, guitarist Richard Fortus and drummer Frank Ferrer.
Also, Slash performed "Chinese Democracy", the title track from band's 2008 album, for the first time.
Fan-filmed video footage and several photos can be seen below.
GUNS N' ROSES has six more concerts scheduled in April: two at the Coachella Music And Arts Festival, two in Las Vegas and two in Mexico City.
https://www.youtube.com/watch?v=3ajsQtuaoms
https://www.instagram.com/p/BDsNd2uNe36/
https://www.instagram.com/p/BDsJRU2wcW2/
https://www.instagram.com/p/BDsKRiqNe0B/
https://www.instagram.com/p/BDsM1UMpv1Q/
https://www.instagram.com/p/BDsPhxhuhfB/