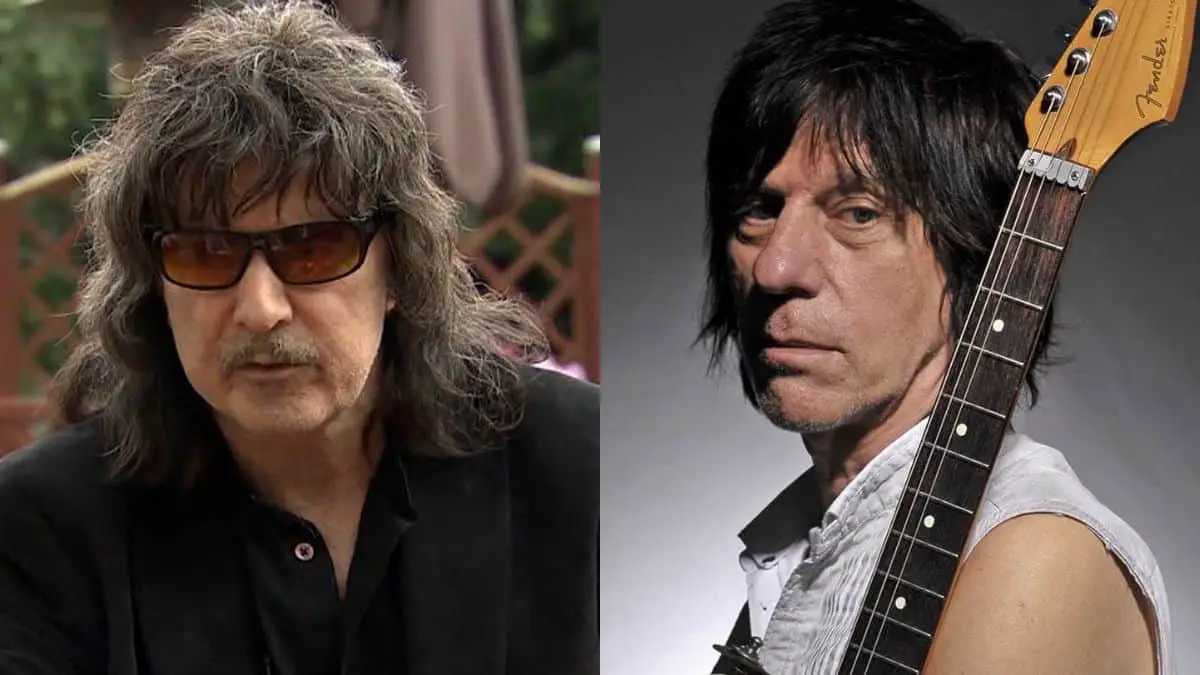 When Ritchie Blackmore initially encountered and played with the guitar icon Jeff Beck, he was astonished by his skill. In tribute to him, Blackmore fondly remembered their meeting as one of the greatest experiences of his life.
On Tuesday (January 10), Beck suddenly passed away due to contracting bacterial meningitis, as stated by a representative.
In a statement posted on his Facebook profile this Thursday, Blackmore wrote: "First met Jeff Beck around 64-65 and it was a session where we were both playing guitars and Jimmy Page was producing. I couldn't believe how incredible he was, not only with his technique but his sound too. I became a fan of his ever since. He could reach up into the stars and make magic with his playing. His choice of notes were always absolutely perfect.
"This whole thing is a shock. We shall always remember Jeff as the best rock and roll player."
With a career that earned him accolades as one of the most accomplished and impactful guitarists in music history, Beck has worked alongside some of rock, blues and jazz's greatest icons.
For over half a century, this artist has dazzled music lovers with his incredible talent, earning him an impressive eight Grammy Awards and being named by Rolling Stone as one of the "100 Greatest Guitarists Of All Time." Not only was he inducted into the Rock And Roll Hall Of Fame for both THE YARDBIRDS and solo work, but in 2016 celebrated 50 years of music with a spectacular performance at Hollywood Bowl.