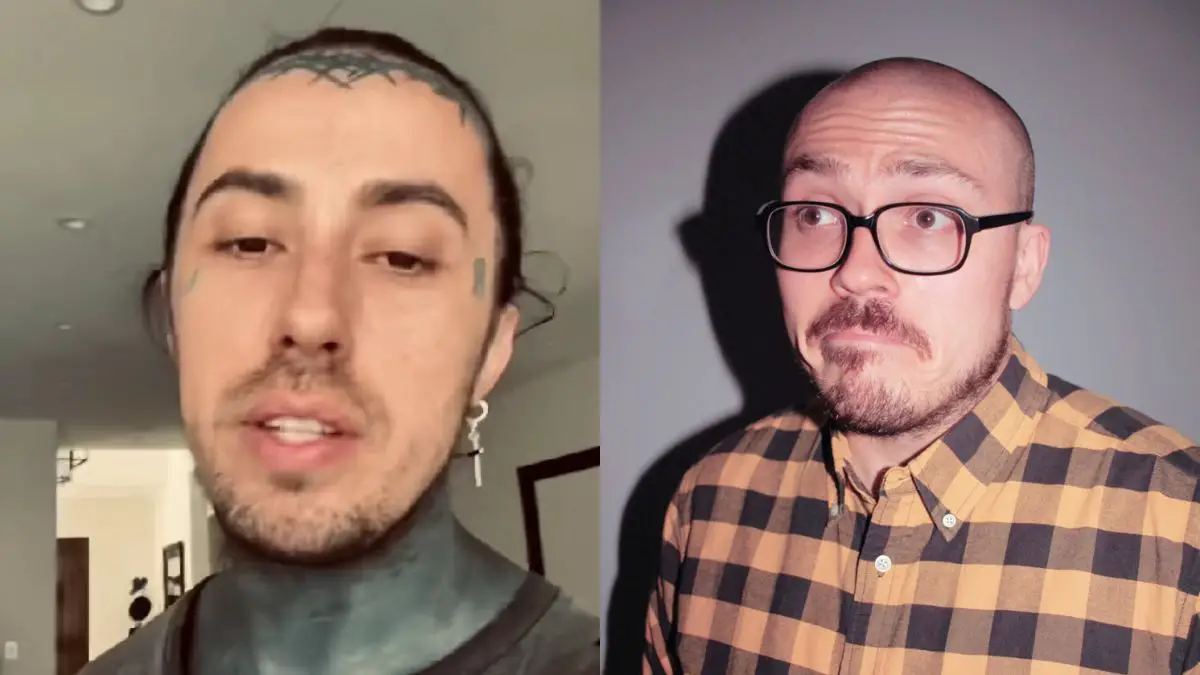 FALLING IN REVERSE frontman Ronnie Radke is not someone who usually avoids controversy and he has recently picked a fight with Anthony Fantano, who is a renowned music critic from the YouTube channel "The Needle Drop."
The vocalist was not pleased with Fantano's unfavorable assessment of the group's latest song "Watch the World Burn," with some of the reviewer's observations being: "[It's like] really bad rap-metal song where it kinda sounds like [the rapper] Tom McDonald but without the racism, and Eminem but without the talent.
"The bars are cringe and super terrible and difficult to bear. And kinda the metal transition it goes into toward the end of the track is gross and tacky as f*ck. Yeah, I hope I don't have to listen to this track too many more times before I end up in the grave."
Radke was quick to respond to criticism on Twitter, writing: "[The Needle Drop is] like the Perez Hilton of music critics, looks 25 years older than he is and nobody will care about him in 3 years."
Fantano responded vociferously to Radke's past incarceration: "Over the past decade, I objectively look like I've put on fewer years than Mr. Radke. and I've had fewer trips through the legal system as well. I think I'm winning."
The tit-for-tat of verbal barbs persisted, with Radke adding more later on: "We all know what happens to mostly negative critic YouTubers, another YouTuber will make a video called 'what happened to Anthony Fantano' in 2 years tops."
You can watch Fantano's review below.