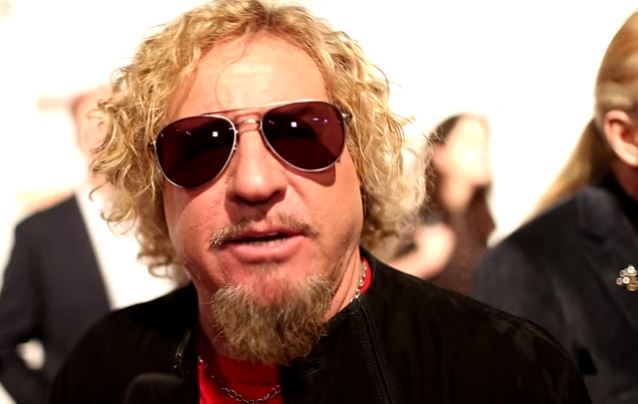 Wow, that came out of the blue! I would never expect it from Mr. Hagar. During an appearance on The Forward Podcast, former Van Halen singer Sammy Hagar talked about how the '90s grunge explosion affected him personally through its dark nature.
According to Sammy, the likes of Nirvana took out the sense of humor that was present in the '80s rock scene and made the genre much darker. He explained:
"What's so crazy is that it wasn't that different, but it didn't have the party. It took the hard-edge music – Van Halen, Poison, all those were hard-edge. There was a party in there, it was pretentious and it had a little sense of humor to it.

"Nirvana took all of that out and it just became dark – a little bit darker rock 'n' roll. These guys mean all this sh*t, you know? I mean, there is something deeper than just sitting and talking about girls and stuff.

"It affected me the same way too and it freaked me out… It freaked all of us out. Like, [Heart guitarist] Nancy Wilson. I interviewed her and Jerry Cantrell at the same time on my first season of 'Rock N' Roll Road Trip.'

"She was from my generation but she grew up in the same town as them, that grunge came out of. So Heart probably was really gone because they were really f*cking hair band-y. Those girls, man, they took it to the next level. I wondered how she felt about it so I interviewed them together and Jerry's a dear friend.

"Yeah, Nancy Wilson said the same thing that I did: 'I was scared to death of those guys, man! I'd get invited to a party and I'd think, *gasp* 'I'm not gonna go! Those guys are weird!"."
Last month, Sammy said that he invited Alice in Chains to open for Van Halen back in the day because grunge made him feel uncomfortable. The singer explained:
"I'm in a totally comfortable place now. But when [I was in] Van Halen, in the '90s, when grunge came along, that was freaky. Because I'm looking at these guys…

"And we were sort of the glam rock – we were all dressed up and dressing like girls and stuff. Like Mötley Crüe and Poison and these guys. It was more fun dressing like that than the way I dress now, I'll tell you that.

"But then, when grunge came, they were down and dirty and funky. And they made me nervous. I thought, 'These guys are gonna disrespect us. You know, they're gonna look at us and say, 'Yeah, your sh*t's done, buddy."

"But it didn't happen. I was so insecure about it that I invited Alice in Chains, with their first album and their first single – when they had 'Man in the Box' [in 1990/91] – to open for Van Halen. They came out on the whole tour with us.
Thanks to Alternative Nation for the post.