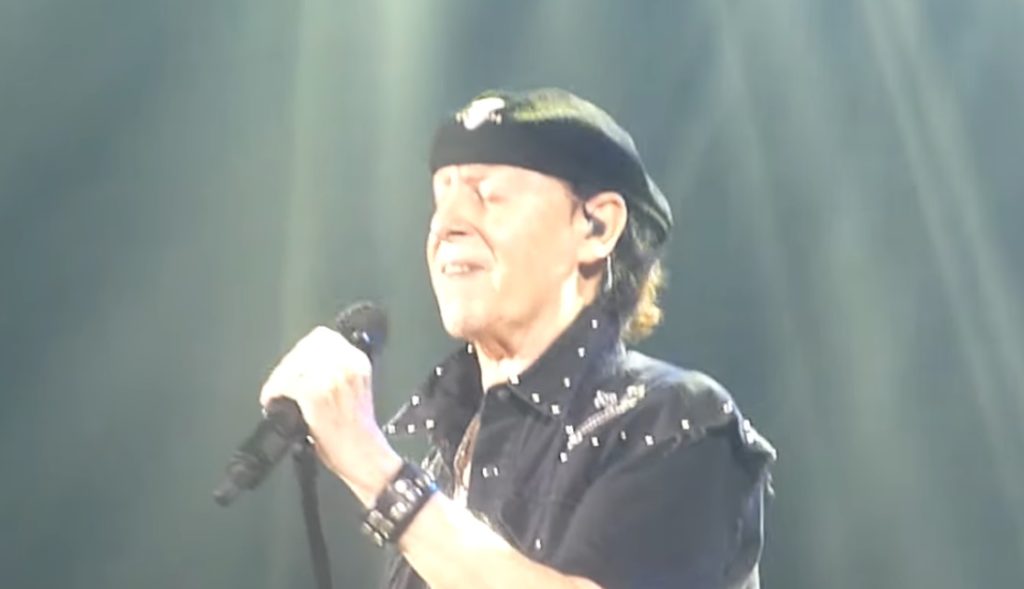 SCORPIONS singer Klaus Meine has opened up about his decision to change some of the words in the band's anti-war anthem "Wind Of Change" order to appropriately reflect what's going on in Europe.
The lyrics were composed by Meine following the band's visit to the Soviet Union at the height of perestroika, when the enmity between the communist and capitalist blocs subsided concurrently with the promulgation of large-scale socioeconomic reforms in the Soviet Union.
On March 26, at the opening concert of SCORPIONS' "Sin City Nights" residency at Zappos Theater at Planet Hollywood Resort & Casino In Las Vegas, Nevada, Meine told the crowd before launching into "Wind Of Change": "This song is calling for peace, and tonight, I think, we shall sing it even louder. We dedicate this to the brave people in the Ukraine."
In a new interview with "Loudwire Nights," Klaus explained the thought process behind changing the song's lyrics.
He said: "Before we came [to Las Vegas to begin the residency], I was thinking about how it feels to play 'Wind Of Change' the way we used to play for so many years, and I thought, it's not the time with this terrible war in Ukraine raging on, it's not the time to romanticize Russia with lyrics like, 'Follow the Moskva / Down to Gorky Park,' you know? I wanted to make a statement in order to support Ukraine, and so the song starts now with, 'Now listen to my heart / It says Ukraine, waiting for the wind to change.'"