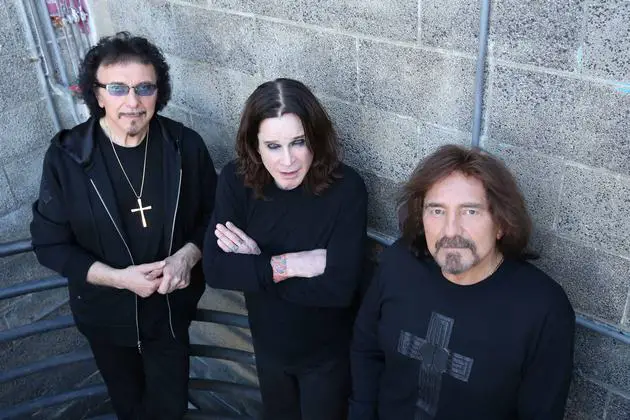 During a recent appearance on Steve-O's "Wild Ride!" podcast, Ozzy Osbourne's wife and manager Sharon Osbourne was asked if it's correct to say that when the original BLACK SABBATH lineup reunited a decade ago, it was done on her terms, with her husband owning the band's name and the other members of SABBATH acting as "employees" of the band.
 "It's about right, but Ozzy and Tony [Iommi, guitar] own the name — Geezer [Butler, bass] and Bill [Ward, drums] don't," Sharon responded.
"So it's Ozzy and Tony that own the name, and they are partners in BLACK SABBATH. So you're kind of right. Ozzy and Tony are equal, and at the time, the other guys, you know, it's kind of like pay-for-play."
In May 2019, Ozzy filed a lawsuit against Tony claiming that guitarist illegally took sole ownership of the band's name in a filing with the U.S. Patent and Trademark Office.
Osbourne sued Iommi for a 50 percent interest in the "Black Sabbath" trademark, along with a portion of Iommi's profits from use of the name.
The Manhattan federal court suit also charged that Osbourne's "signature lead vocals" are largely responsible for the band's "extraordinary success," noting that its popularity plummeted during his absence from 1980 through 1996.
In a 2019 interview with Decibel magazine, both Iommi and Butler said that working with Ronnie James Dio was much easier than working with Ozzy.
"Ronnie's a songwriter in his own right — he's got tons of ideas," Butler said at the time. "Whereas Ozzy … in the old days, he'd come up with a vocal line and I'd write the lyrics. Ronnie is 100 percent involved in both the musical side and the vocal side, and he writes his own lyrics as well."