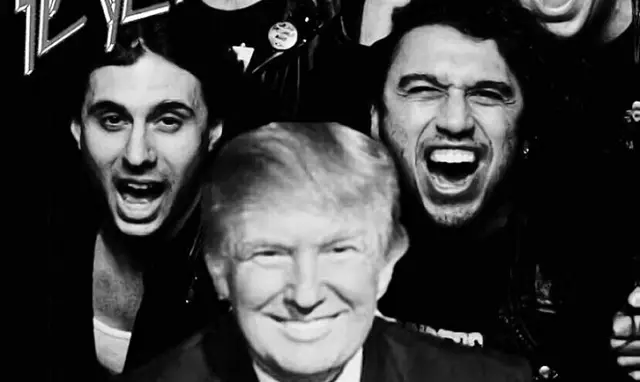 Tom Araya posted photoshopped photo of SLAYER hanging out with new U.S. president Donald Trump to band's official Instagram page, but according to Tom, the photo was taken down for unknown reason.
Yesterday, Tom reposted the photo with following capture: "Believe it or not this picture was posted by me Tom Araya on 1/20 cause I thought it was funny … I was amazed at the comments about the picture some positive some negative more amazing was in 2 hours there was 10,000 likes … But i never would have guessed that there where so many snowflakes commenting their distaste for the new president. Like him or not he is the president … woke up the next morning and found someone had deleted the post … can some one please explain why…?"
As Stereogum's Michael Nelson points out, Araya used the comments section to continue mocking those who objected to the picture.
The user @zogar77, to whom Araya was responding with the "turning fruits into vegetables comment," replied: "I happen to be gay @slayerbandofficial so f*ck you and your fruits to vegetables comment. Go crawl up Pence's arse."