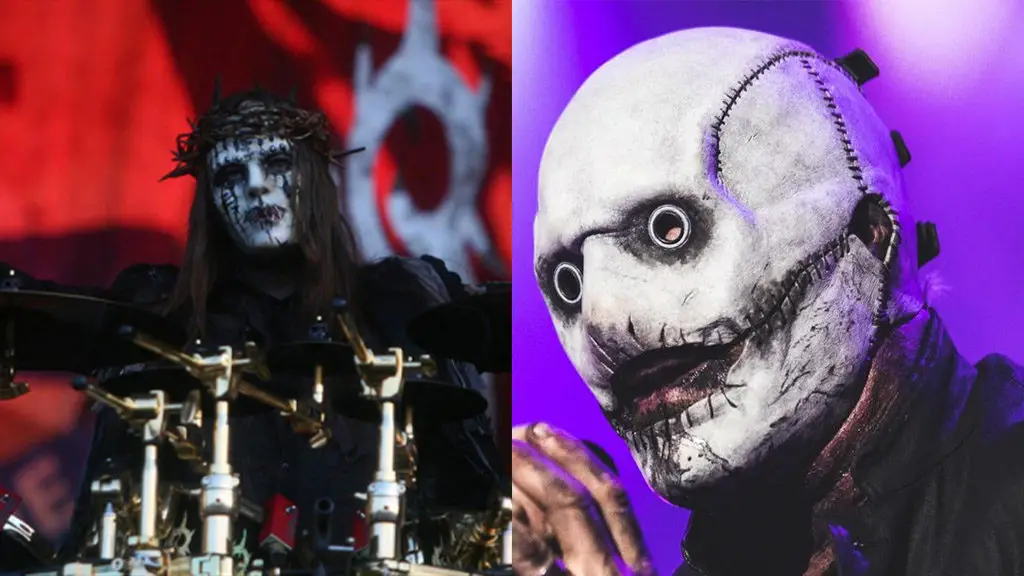 During a recent question-and-answer session at the annual Mad Monster Party, Corey Taylor addressed the passing of SLIPKNOT founding drummer Joey Jordison, who died "peacefully in his sleep" last July of an unspecified cause. He was 46 years old.
"That's a tough one. It hit me hard, even though I hadn't seen him or talked to him in a very long time," Corey said. "And I won't get into certain things, but I will say that it hit us all really hard. The first person that I called was Clown [SLIPKNOT percussionist M. Shawn Crahan] to make sure he was okay. Because those guys… I can remember going down and seeing them both at the gas station that Joey worked at — like, way back in the day. And he would work the overnights. When I wasn't working at the p*rn shop, I would go down. And they were always scheming; they would always sit together scheming. It's, like, 'I've got this f*cking idea. All right? We're gonna set our faces on fire.' And I was, like, 'No. You're really not gonna do that.'"
"All that history and all the memories came back then," he continued. "And his health was obviously part of that. And it was sad because this man was probably one of the most gifted people I've ever seen in my life… It was far, far too soon. And it broke my heart.
"Regardless of what had gone down between us, it broke my heart. It was a hard… It's still hard to think about. I think about it now and it doesn't seem real. So it hit us just as hard. It's one of the reasons why we pay homage to him and Paul [Gray, late SLIPKNOT bassist] at the end of [each SLIPKNOT] show — to make sure that people realize that even though he was gone, he's still part of the family, and he always will be."
SLIPKNOT announced its split with Jordison in December 2013 but did not disclose the reasons for his exit. The drummer subsequently issued a statement saying that he did not quit the band.
Several years ago, Jordison overcame the neurological condition acute transverse myelitis, an inflammation of the spinal cord which damages nerve fibers, which ultimately led to the drummer temporarily losing the use of his legs.