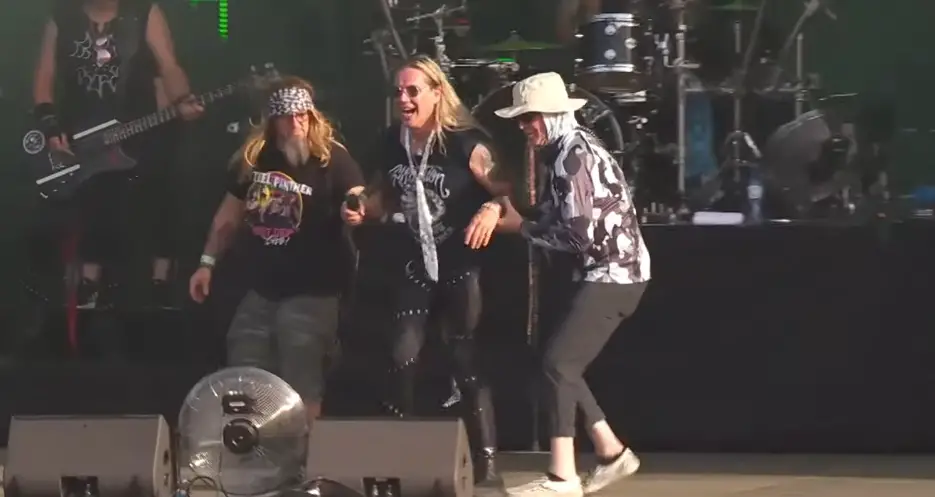 During their recent appearance at Hellfest festival in France, STEEL PANTHER performed a cover of Ozzy Osbourne classic "Crazy Train."
Furthermore, Michael Starr delivered a spot-on impersonation of legendary BLACK SABBATH singer, and even biting bat's head at one point.
Video footage of entire concert can be seen below. Skip to 19 minute mark to see "Crazy Train" cover.
STEEL PANTHER's latest studio album, Heavy Metal Rules, was released in 2019. This is the band's last album to feature bassist Lexxi Foxx.