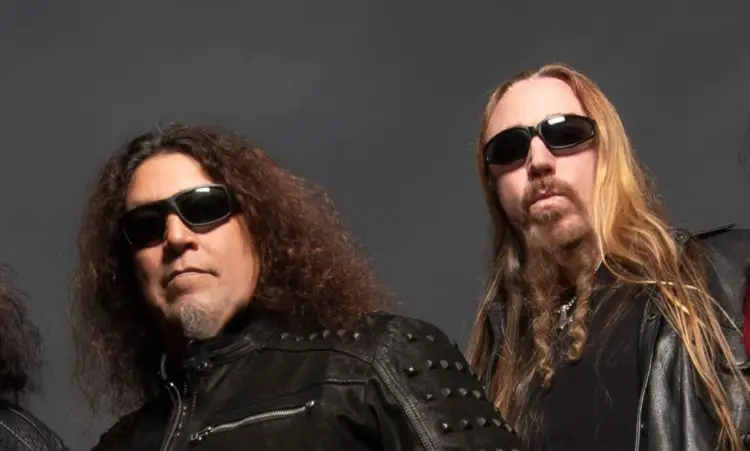 TESTAMENT frontman Chuck Billy, who recently tested positive, says that he's bandmate Steve Di Giorgio "seemed to have all the symptoms," but his "doctor didn't want to test him."
"Steve Di Giorgio seemed to have all the symptoms. And when he went in, the doctor didn't want to test him," Billy told Rolling Stone. "But he has the same symptoms. So we assume that's what it is. But he's doing the same thing. They didn't give him any medication. He's just riding it out. I know he was down for days. I know the last couple of days, he's been communicating and writing with us and must be feeling better as well now."
Billy also noted that he is concerned some people are not taking the spread of the virus more seriously.
"It hits so close, because being the ones on the road, watching people talk about it on the Internet with conspiracies and don't take it so seriously," he said. "Their attitudes are, like, 'What's the big deal?' But we're actually the ones living out there and being part of it. To be sick from it … people need to understand, it is a real thing. It's happening and it's happening really quick"
The pandemic's global death toll has reached over 36,000, while the global number of cases has surpassed 768,000, according to the WHO, which is the health agency of the United Nations.
TESTAMENT will released their new album, Titans Of Creation, out on April 3 via Nuclear Blast. Pre-orders are available here.