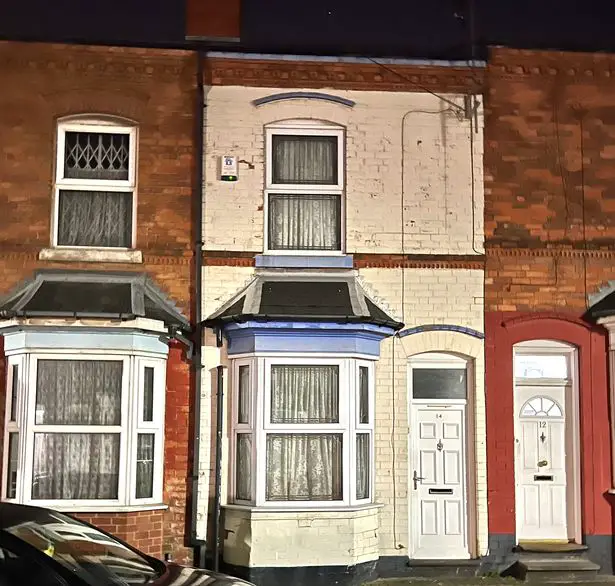 Ok, please, tell me honestly would you ever imagined that Ozzy Osbourne also known by Mr. Madman, The Prince of Darkness, and many others would not be recognised by the neighbors he lived next door during his childhood?
No, I would never. Really.
But as we're talking about Ozzy Osbourne everything is possible and this really happened.
The Birmingham Mail reporter Harry Leach visited the 14 Lodge Road home where Ozzy Osbourne, his mom and dad and five more siblings lived for quite a while during his childhood were surprised to listen to "Ozzy who?" and "The Prince of what?" comments from neighbors. Other random comments were like "I'm not sure you've got the right house," said one person living on Lodge Road while looking perplexed. Another local resident, after me trying to explain who Ozzy is, said: "Are you sure he's not in? Have you tried knocking?"
"I was pretty sure Ozzy wasn't going to be in. The lights were off and I've heard he's moved to LA" thought the reporter.
News are that the address is being currently rented for £400 a night if the fan wishes to pass the night there and feel the intimacy of the Prince of Darkness. Or not.
However, surprises always happen and at the bottom end of Lodge Road is family-run business Trinity Food store. Here, the shopkeeper, despite never meeting Ozzy, finally recognised the significance of the street.
He told the reporter he often sees Black Sabbath fans, or as he put it, 'rockers', leaving gifts at Ozzy's former doorstep.
"I see them through the window, but they only really come out during the summer," he said.
"A couple of people at this shop used to tell me stories about Ozzy growing up. Nothing major, just little bits. My father took over the shop from them."
Wow, after someone recognised Mr. Madman's value.
P.S.: Unfortunately, the reporter doesn't have a clue on whom owns the house now.
Thanks to The Birmingham Mail. Read the full report here.