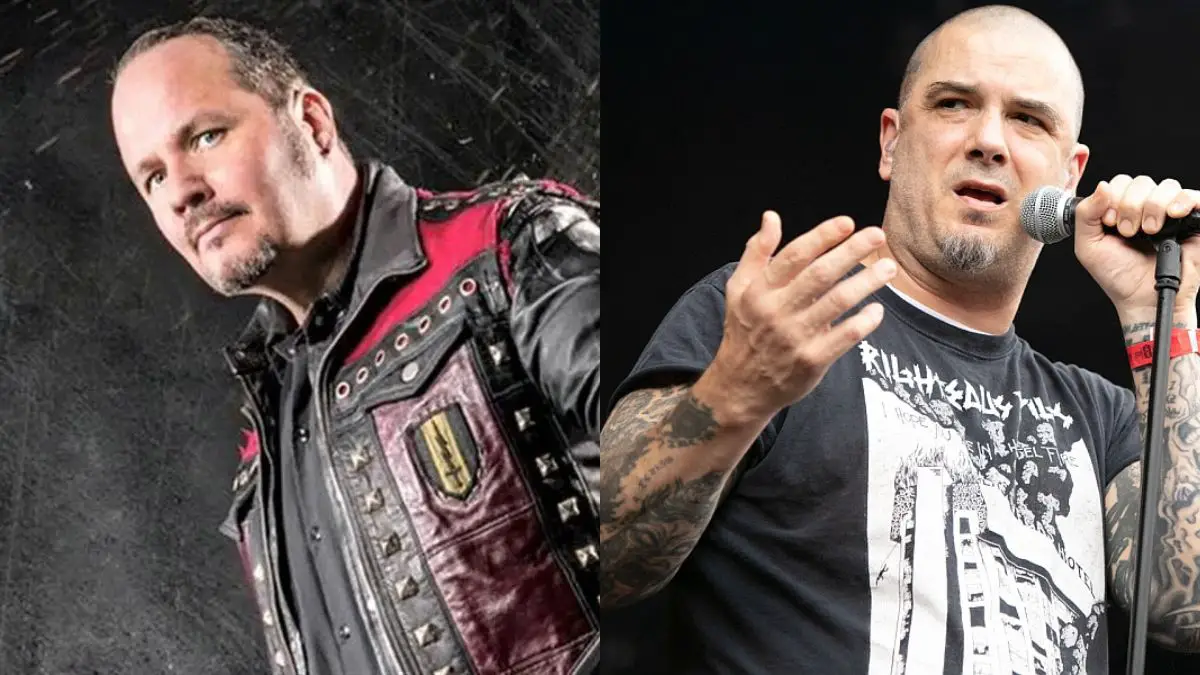 During an interview with DJ Zoran Theodorovic from Metal Godz Radio, Tim "Ripper" Owens, the former lead vocalist of JUDAS PRIEST, was asked if he would be interested in replacing Philip Anselmo at a PANTERA concert on their upcoming tour, should he be approached for the task.
Well, I would be up to the task as celebrating PANTERA, like they're doing right now, which I think is fantastic," he responded. "All these guys — Zakk [Wylde, guitar] and Charlie [Benante, drums] — you couldn't have picked two cooler guys to celebrate that. My thing is I would celebrate it.
"I have my own career; I do my own stuff. People are always, like, 'Oh, you're always singing for this and that.' Well, listen, I put records out of me singing my own stuff all the time; I can't put any more records out of me singing stuff."
"I nail styles like that," Owens added. "I love PANTERA and I love that style, and I would for sure get up and celebrate the career of PANTERA with those guys, absolutely. It's never gonna happen, but I'm not replacing anybody; I would just be celebrating it."
As previously reported, PANTERA surviving members, Philip Anselmo and Rex Brown, reformed the band with Zakk Wylde on guitar (from OZZY OSBOURNE and BLACK LABEL SOCIETY) and Charlie Benante on drums (from ANTHRAX).
According to Billboard, the lineup has been given a green light by the estates of the band's founders, drummer Vincent "Vinnie Paul" Abbott and guitarist "Dimebag" Darrell Abbott, as well as Brown, who last year said Wylde wouldn't tour with PANTERA if a reunion were to happen. It's unclear what changed his mind.