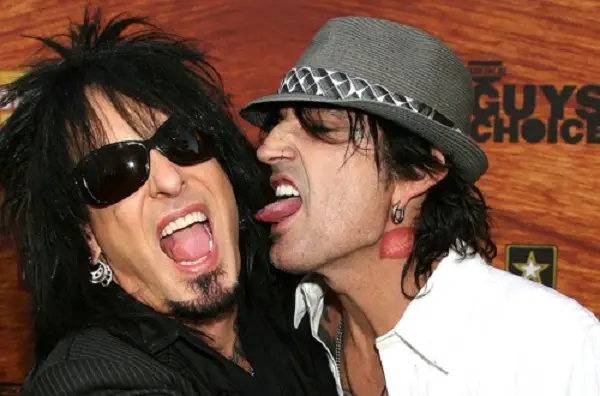 In a brand new interview with Rolling Stone, MÖTLEY CRÜE drummer Tommy Lee spoke about band's final concert, which took place this past New Year's Eve at Staples Center in their hometown of Los Angeles, California, just 10 miles from the Sunset Strip where the group's infamous and decadent career first launched.
Asked how does he feel about the final MÖTLEY CRÜE concert now that nearly half a year has passed, he responded: "I always said none of this is going to sink in until God knows how long afterward. You're still coming off of that high of touring for nearly two years. Last month, I started to think, "Wow, sh*t. This is for real." But I didn't have bad feelings about the tour. I looked around and smiled, going, "F*ck, we killed that sh*t." I'm just happy to be home and enjoying life. "
Asked what the band's preshow ritual was like and if it was different for the last-ever concert, Tommy said: "No. We just see each other up onstage and let it rip."
He added: "It's kind of strange, man. We're a f*cking weird band. Even stranger, after the final night, we had a big party backstage on New Year's Eve, and I never saw the other guys. We never even said 'goodbye.' F*cking strange as hell, dude. I mean, what the f*ck?
Asked why nobody would say goodbye to him, Tommy said: "I really don't know. I mean, if you're getting divorced, you still give your ex a hug, or flip her off or something. You either get a kiss or a slap, or … something. Give me a sign! Let me know you're alive."
Tommy also confirmed that he hasn't spoken to MÖTLEY CRÜE bassist Nikki Sixx or singer Vince Neil since the show. "I think f*cking Nikki unfollowed me on f*cking Twitter, like, the next day," Tommy said. "I was like, 'Wow. Okay, dude.'"
You can read entire interview at this location.