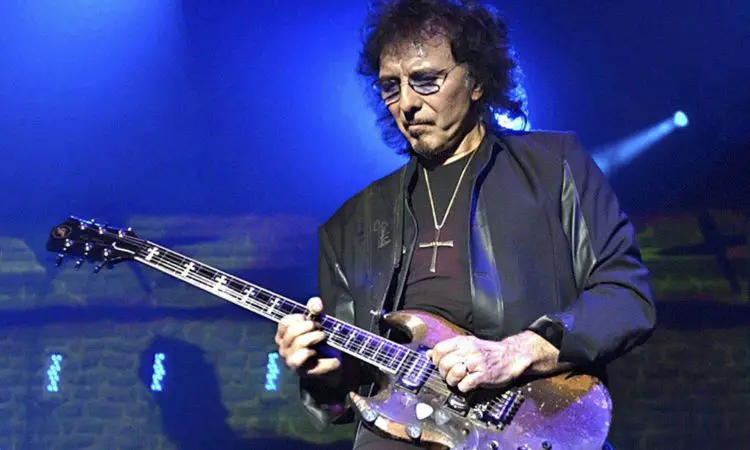 In a new interview with Greg Prato of Consequence Of Sound, legendary BLACK SABBATH guitarist Tony Iommi revealed that he has received the COVID-19 vaccine.
When asked how he is doing health-wise at the moment, Iommi responded: "Hopefully okay. Funny enough, I had a blood test yesterday, and I also had my [COVID] virus vaccine jab yesterday, as well. I always have myself checked over regularly and try to keep on top of anything that might pop up. Of course, at my age, things pop up. But I feel fine and everything seems to be — touch wood — going all right at the moment."
Talking about his current musical projects, Iommi said: "I'd like to be working on things more than what I am at the moment. All I'm down to at the minute is just sort of playing riffs at home, basically — and jotting them down. I'm waiting for the time … because in England now, we're on a complete lockdown. Once they lift the lockdown, I can get my engineer here — because it's set up in his way that he works everything, and I just play — which I like.
"I don't like getting involved with the other side of it now. When it was the old tapes … but now, it's gone to computers and I can't keep up with the gadgetry these days. And my engineer can. So, when the lockdown lifts and he can come over here and can work in my house, I'm going to start putting things down again and then decide what I'm going to do — if I'm going to have a singer on it or if it's going to be for a movie track. I don't know. But it's great now — I'm in a position where I don't have to do anything. I don't have to tour. I can do it at my own leisure — which I really enjoy. I love playing and I've got so much stuff to put out — I just want to get it done."