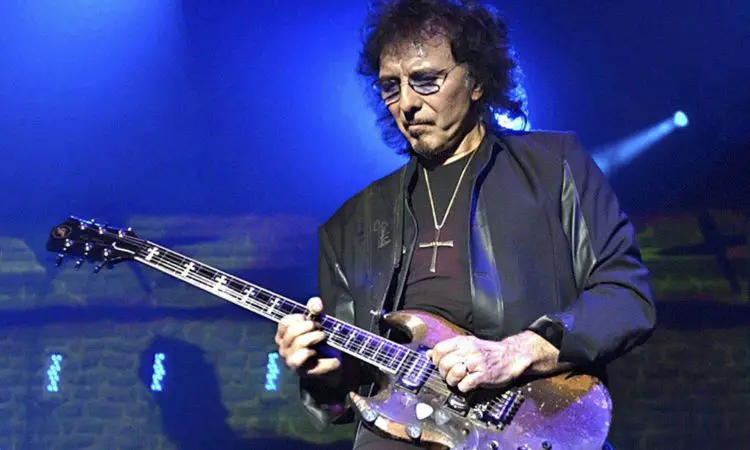 Tony Iommi has released a new song, "Scent Of Dark," which marks his first new music since BLACK SABBATH's 13 album, besides a classical piece that he wrote for Birmingham Cathedral in 2017.
Legendary guitarist has also launched a perfume under the same name as part of a collaboration with perfumer Sergio Momo, who features on the track.
"I've had the riff for quite a while and I'd never done anything with it," Iommi said. "But it gave us a base to start from. We built up the track with programmed drums at first and then Mike Exeter demoed bass and keyboards on it, and I added my guitar solos, just to give us an idea of how it was going to sound.
Music video for the song can be seen below.
In a recent interview with Rolling Stone, Iommi has revealed that he wrote one song for Ozzy Osbourne's upcoming studio album.
"As you've probably read, I worked with Ozzy for his album," BLACK SABBATH guitarist said. "I wrote the whole track and played on it and played the solo on it. It's horrible, really… No. I'm joking. No, it's good. It's really good. And I like what Ozzy sang on it.
"I think he did a really good job. And I think they had Chad [Smith] play drums on it. I've left it in their hands now."
Ozzy Osbourne's follow-up to 2020's Ordinary Man is expected to be released early next year, according to his record label.
In a recent financial statement released by Sony, Ozzy's name is listed under a section titled "Selected upcoming releases anticipated over the next six months" alongside projects by Adele, Alicia Keys, BLACK EYED PEAS and Travis Scott, among others.