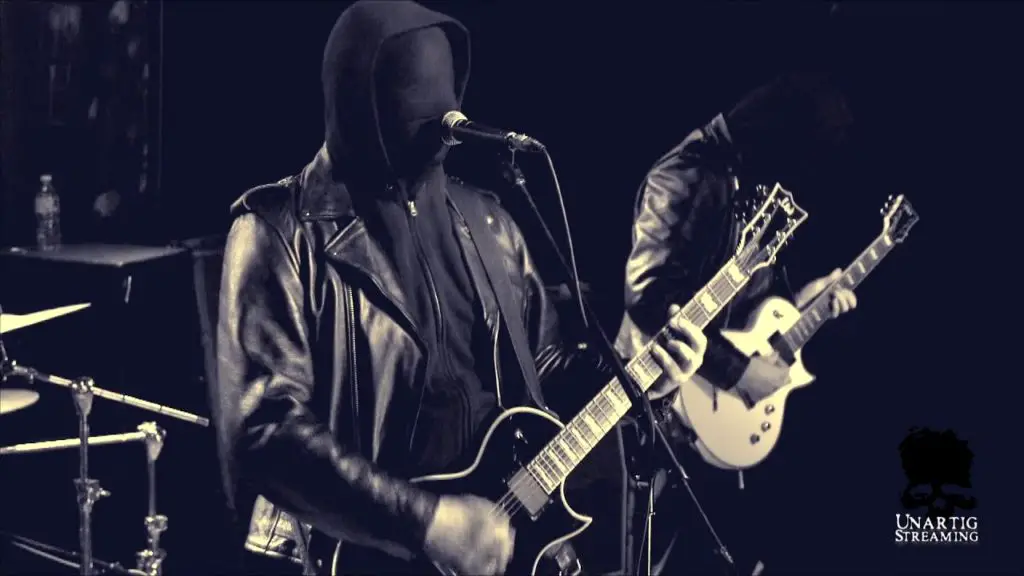 Two performances by the Polish black metal band MGŁA have been canceled following reports of the band members' involvement with and ties to NSBM acts and known white supremacists.
At least one Antifa activist group, Linkes Bündnis gegen Antisemitismus München ("Left Alliance Against Anti-Semitism Munich"), launched a campaign against the show at Munich venue Backstage, which reads in part (as translated via Google):

"Pawel Pietrzak, member of Deus Mortem, also plays in the Polish law-rock band Honor and in the NSBM band (NSBM: National Socialist Black Metal) Infernal War (formerly "Infernal SS). The singer of Infernal War, "Warcrimer", made the following statements in an interview: "Is it politics to sing about the Judeo-Christian genocide and the destruction of today's degenerate, multicultural world? I do not think so. It is not a matter of compromise, it is a question of concept. We have not changed our views about anything. Sieg Heil! […] Modern society with all its "values" deserves the gas chamber. […] You (USA) need oil and want to reduce their surplus of weapons in order to avoid an economic crisis and the war on terrorism is a good excuse to do it and I feel bad when I hear that our great president (Jew, by the way) Announced help for America. By the way, Jew.S.A. In addition, the band published inhumane and anti-Semitic songs like "Jewhammer". [4]

"MGLA is also well-connected with the NSBM scene, not only working closely with NSBM bands like the aforementioned Infernal War, but also releasing on the label Northern Heritage, which sells many NSBM bands – which is just a small sample of the close links between MGLA and various N*zi bands. Mikołaj Żentara, the head of MGLA, also released a song called "Judenfrei" with his earlier music project "Leichenhalle" [5]; A distancing from this anti-Semitic publication is unknown to us.

"In short, MGLA and Deus Mortem are two bands with seasoned anti-Semites and racists and best connections to the N*zi scene. We urge you to cancel the event."
Both the Munich show at Backstage and the Berlin show at Columbia Theater were cancelled.
Columbia Theater issued the following statement on their Facebook page:
"We can't offer a platform to the right-minded artists. We clearly distance ourselves from any form of racism, rightwing extremism and anti-Semitism and can not offer a stage to such currents."
MGŁA responded in a statement, which reads:
We have found ourselves as a target of smear campaign coordinated in time with the start of our European tour. False accusations of political nature of Mgła have been made – brown mud is kept being thrown in hope that some of it sticks. Combined with threats and pressure towards venues and their staff this has led, so far, to the cancellation of two concerts.

We have decided to take legal action against these sources which are publishing defamation in print. This is the first time we explicitly ask the fans for help and support. Please save webpages, take screenshots etc. of defamatory publications which will later be required as supporting material. Likewise, if you have received threats for planning on attending as a fan or working as a crew member at the tour concerts, please save the emails/text messages/forum messages/comments etc. – we will greatly appreciate this as evidence at a later stage.
A word (email, phonecall) of support from fans to the venues under pressure would be fantastic and greatly appreciated. Please be civilized… venue staff have been harassed and threatened already.

This rollercoaster of paranoia has also led to our fans who already paid for their tickets not being able to attend our performances. They are the only people whom we will apologize to, for the inconvenience the situation has created. The least we can do, so far, is to offer a discount code to Mgła webshop for ticket holders of the affected performances. If the date you were planning on going to has been cancelled, please send your electronic receipt / scan of ticket to the email: [email protected] to get a discount code (& allow a few days for it to arrive given current circumstances).