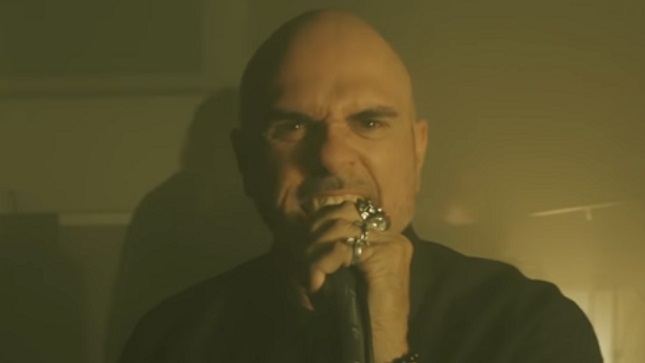 VIO-LENCE singer Sean Killian has been hospitalized with COVID-19.
The 57-year-old musician, who battled stage four liver cirrhosis five years ago, revealed his COVID-19 diagnosis in a social media post earlier today.
"I entered the hospital Thursday to be treated for Covid," Sean wrote on social media. "I contracted the virus from a friend who was unaware he was carrying it. I am feeling much better but my lung capacity at this time is diminished. My oxygen absorption is good and all my other symptoms have gone away. I will have a recovery period that will take some time.
"I'm sorry we have had to make adjustments to our schedule but at this time I cannot perform to the level our fans and the band expect and deserve. This will only be temporary and VIO-LENCE will be back onstage better than ever."
VIO-LENCE previously announced upcoming EP: Let the World Burn – their first original release since 1993′s Nothing to Gain! Due to be unleashed in early 2022 via Metal Blade Records, Let the World Burn was recorded with Juan Urteaga at Trident Studios in Pacheco, CA, with mixing handled by Tue Madsen.
VIO-LENCE was born in 1985 in the womb of thrash metal's inception: San Francisco's East Bay Area. With a ferocious blend of blazing guitar riffs, relentless rhythm, and an ultra-aggressive vocal style, they have an intensity unmatched in metal. After disbanding in late 1993, their music and legacy still drew metal-heads from around the world. A return to live performances began in mid-April 2019 and they have not looked back.