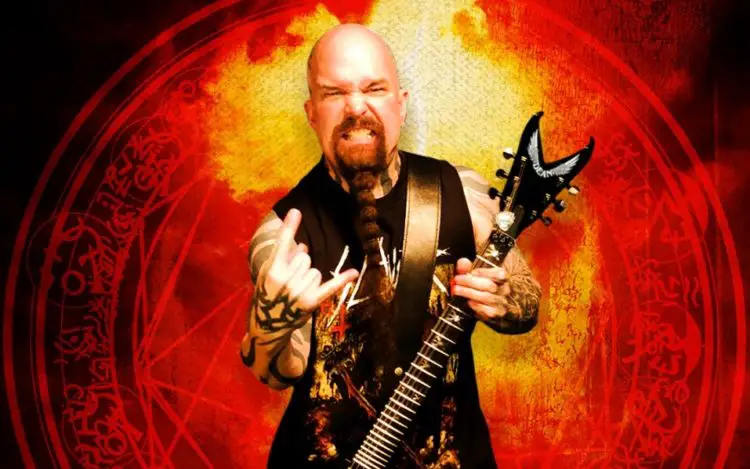 SLAYER's founding axeman Kerry King is one of the most instantly recognizable and well-respected musicians in thrash/punk/metal, and over the past near 40-years, has pioneered some of the most brutal and revolutionary music ever created.
Last November, Dean Guitars released a limited run of 50 handcrafted USA guitars designed in collaboration with King. Each USA Kerry King V Limited Edition 50 Pc guitar is priced at $8,666 and can be ordered from the Dean Guitars web site.
In a newly released video, Pat Baker, Dean Guitars' USA assembly shop manager, introduces the USA Kerry King Limited V. See video below.
SLAYER played its final show of their farewell tour last November at the Forum in Los Angeles. One day later, Kerry's wife, Ayesha King, said that there is "not a chance in hell" that the thrash metal icons will reunite for more shows.
In a recent interview with Guitar World, SLAYER King has hinted at new music, saying that he's not quite ready to hang it up.
When asked if fans can expect to hear some new music from him and the new signature Dean guitar in the future, King responded: "Let's just say… Dean didn't sign me for nothing."
King is rumored that he is working on new a project with SLAYER drumer Paul Bostaph, SLAYER/EXODUS guitarist Gary Holt, and former PANTERA frontman Phil Anselmo.