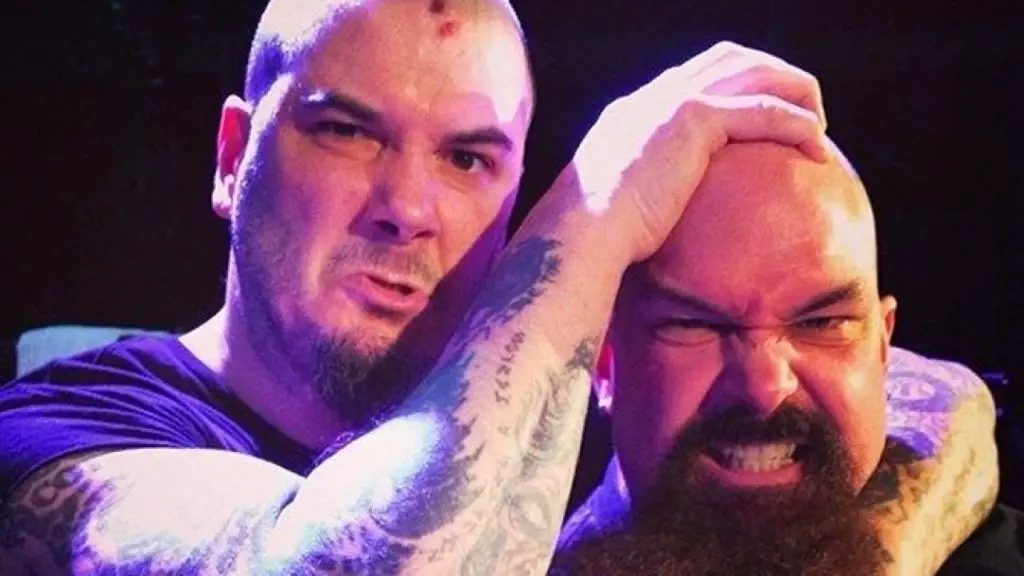 Earlier today, SLAYER drummer Paul Bostaph revealed that he is working on a musical project with a "friend" of his who is "very familiar" to everyone.
Bostaph addressed his future plans while responding to a fan question on Instagram.
When asked if he has any "post-SLAYER projects" in the works, Bostaph replied: "yes! Something is brewing with a friend of mine that is very familiar to you. I'll give you 3 guesses…"
Then, current OVERKILL drummer Jason Bittner chimed in in the comments: "Kerry, Gary and Anselmo cmon – everyone knows by now!", referring to a rumored new band featuring Bostaph, SLAYER guitarist Kerry King, SLAYER/EXODUS guitarist Gary Holt and former PANTERA frontman Philip Anselmo.
In a recent interview with Guitar World, SLAYER King has hinted at new music, saying that he's not quite ready to hang it up.
When asked if fans can expect to hear some new music from him and the new signature Dean guitar in the future, King responded: "Let's just say… Dean didn't sign me for nothing."
SLAYER played its final show of their farewell tour last November at the Forum in Los Angeles. One day later, Kerry's wife, Ayesha King, said that there is "not a chance in hell" that the thrash metal icons will reunite for more shows.