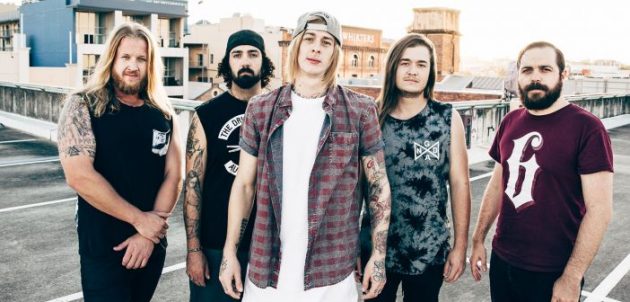 Australia's ground-breaking metal quintet A BREACH OF SILENCE have announced another round of Australian tour dates in support of their latest album "Secrets". The Skitz AF Tour starts on July 1 in their hometown of Brisbane, at The Brightside, and will conclude on August 12 in Adelaide, at Enigma Bar. Check out the tour dates below.
A BREACH OF SILENCE Tour Dates:
July 1 – Brisbane @ The Brightside w/ As Paradise Falls
July 14 – Sydney @ The Bald Faced Stag
July 15 – Central Coast @ Born2Rock Studios
July 21 – Canberra @ The Basement
July 22 – Melbourne @ Reverence Hotel
August 12 – Adelaide @ Enigma Bar
Their latest album "Secrets" was produced by Fredrik Nordstrom and mixed by Henrik Udd at Studio Fredman in Sweden. It was released worldwide on February 24, 2017 via Eclipse Records, debuting at #2 on the iTunes Metal Chart. The band have already released two video clips from the album for the songs "Falling Away" and "Broken", and a third video is currently in the final stages of production.  Check out these two videos below.
Buy "Secrets" on Compact Disc via Eclipse Records, download the album via iTunes, Amazon, or Google Play, and stream it via Spotify, Apple Music, Deezer, Pandora and more!.