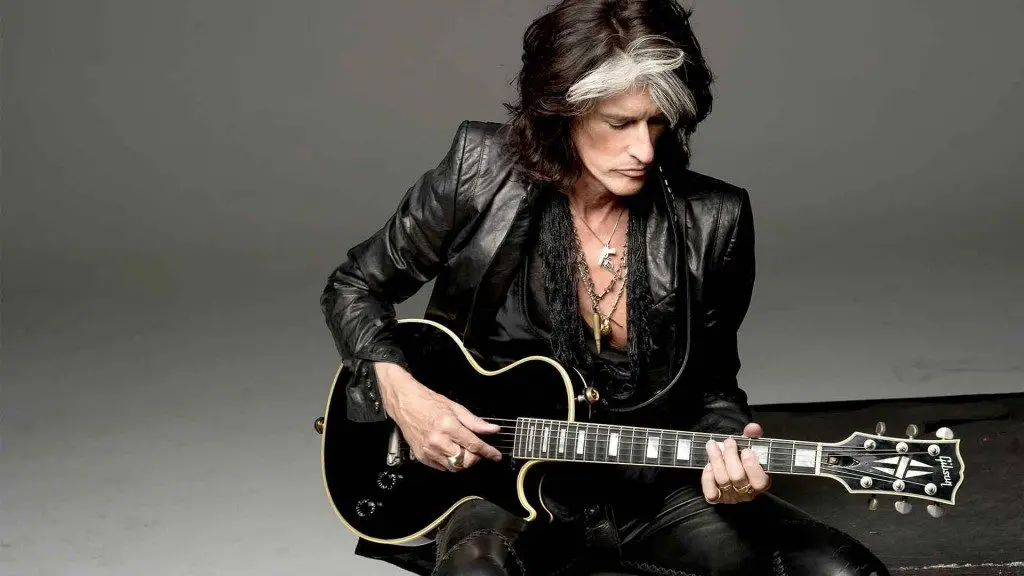 A number of AEROSMITH fans are concerned about Joe Perry's health after a newly posted video showing the guitarist struggling to perform one of the band's classic songs.
In a clip below, which was filmed on Saturday (April 13), during AEROSMITH's Las Vegas residency, you can see Perry sloppily working his way through "Livin' On The Edge," the hit track that AEROSMITH has performed live for the past 25 years, even since recording it for the 1993 album "Get A Grip."
Joe's performance was deemed bad enough for Aerofanatic, one of the most popular AEROSMITH fan pages on Facebook, to share the clip on social media, along with the following comment: "Ummmm…. Joe….what in the f*ck is that? I've seen and heard The Admiral thru good times and bad, and this has me genuinely worried. I hope and pray he's ok physically. And I say this not as a fan. I say it as a person genuinely concerned about the health and well-being of another human being. Maybe I'm overreacting, but my gut tells me otherwise."
In the YouTube comments below the video, an AEROSMITH fan wrote, "Did Joe Perry forget how to play the song and tune his guitar?" while another chimed in: "After all the years of playing in the fast lane, time is catching up with them. I still have major respect for these fellas and I'll forever be the biggest Aerofantic!"
After performing at a Billy Joel concert at Madison Square Garden in November 2018, Perry collapsed in his dressing room. Perry had experienced a similar backstage collapse in July 2016 after performing with the Hollywood Vampires. Reportedly, his breathing problem appears to be congestion in the lungs, but Perry later blamed "dehydration and exhaustion" for his health issues.
As a result of his NYC collapse, Perry cancelled his fall/winter Sweetzerland Manifesto concert tour in order to rest for the remainder of 2018