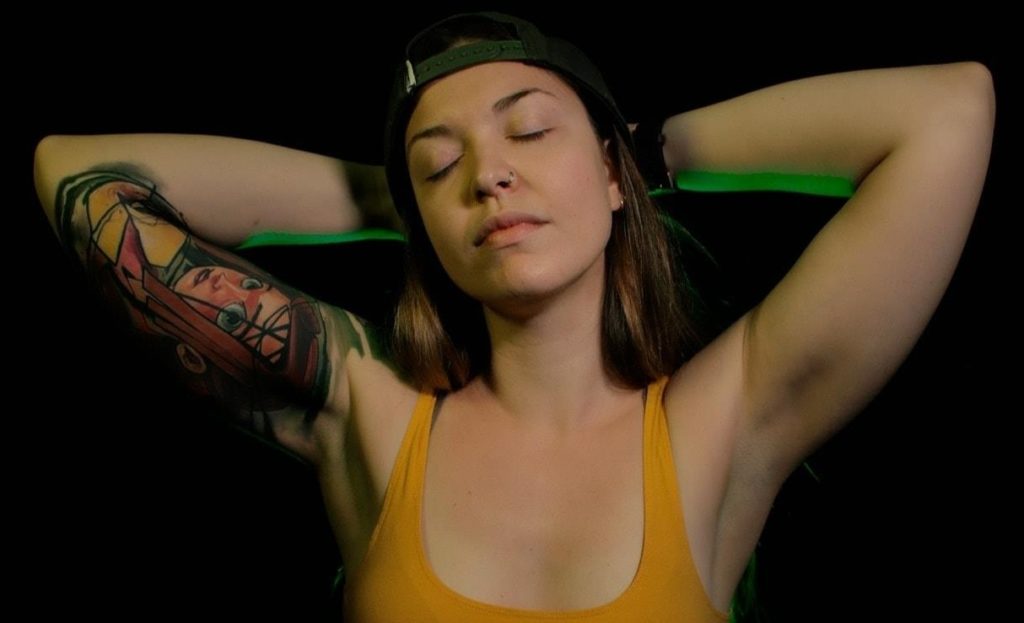 Alison Webster, wife of CANNIBAL CORPSE bassist Alex Webster, has blasted THE AGONIST frontwoman Vicky Psarakis for being "rude to me & blew me off when I tried to say hi to her."
Psarakis shared a screenshot of Alison's Facebook post, where Alison wrote: "I deleted the singer cause she was rude to me & blew me off when I tried to say hi to her. Then she sees why my husband is & her face lit up & she became all buddy with me! Fk you b*tch! Alissa [former THE AGONIST, current ARCH ENEMY singer] was way better.
While sharing screenshot of Alison's post, Vicky added accompanied message, which reads: "This was brought to my attention by a mutual friend. Normally I don't engage in "catty" behavior, but my reputation about how I treat people at shows is not something I take lightly.
"I have never ever "big timed" anyone that approached me at a show and anyone who has met me in person will attest to how appreciative and kind I am to others. Even when I'm having a completely sh*tty day, I still take the time to talk to fans.
"Miss Alison approached me after our gig and told me she took pictures from a previous show, to which I enthusiastically swooned over, asked her to send them to me on social media and spent time afterwards chatting with her. She mentioned who her husband was, that they recently moved to Portland from Florida and after a good hour of hanging out with her, I kindly asked if I could take a picture with Alex, to which she responded positively and took the picture herself.
"Funny enough, she has not deleted me on Facebook, but she did delete this post shortly after. Or maybe I'm blocked from seeing it. I don't know. I'm not sure what I did to deserve this backlash 5 years after meeting her, if someone knows please fill me in.
"I hate that this sort of thing happens to honest, hardworking musicians, but I decided a few years ago that I would not allow myself to be bullied or mistreated in this industry ever again. If you don't stand up for yourself, no one else will."