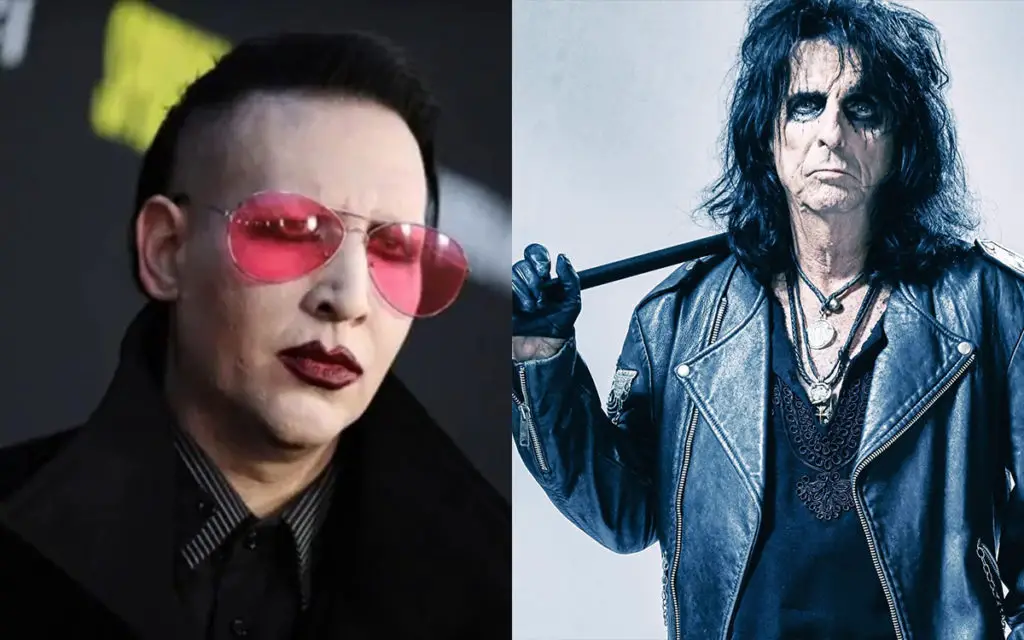 In a new interview with NME, Alice Cooper has weighed in on the abuse allegations against Marilyn Manson by revealing that he "never noticed that streak in him." 
"It's funny about Marilyn in that I know Marilyn — when we toured together, we got along very well, Alice said. "I never noticed that streak in him, if it's there. I always believe in the word — still allegations are still allegations."
Cooper added that he had also never seen his HOLLYWOOD VAMPIRES bandmate Johnny Depp "lift a finger against anybody," despite having been accused of domestic violence by his ex-wife Amber Heard.
He said: "Johnny Depp and I are best friends… I've never seen him lift a finger against anybody. He's one of the most gentle people. And all of his former girlfriends and wives say the same thing. It's really hard to believe that all of a sudden he's gonna turn into this monster. And I know the guy — I'm with the guy on tour all the time. He's one of the most gentle, harmless people I've ever met."
"Now I don't know Marilyn, though, as well as I know Johnny," Alice added. "So what happens in the bedroom is entirely a mystery to me for what's going on with Marilyn."
On February 1st, Rachel Wood took to social media to write: "The name of my abuse is Brian Warner, also known to the world as Marilyn Manson," she wrote. "He started grooming me when I was a teenager and horrifically abused me for years. I was brainwashed and manipulated into submission.
"I am done living in fear of retaliation, slander, or blackmail. I am here to expose this dangerous man and call out the many industries that have enabled him, before he ruins any more lives. I stand with many victims who will no longer be silent."
Marilyn Manson's longtime manager has dropped the singer as a client following allegations against rocker.
Tony Ciulla, who managed rocker for the past 25 years, stopped working with him earlier this month, just days after several women came forward accusing Manson of abuse and assault.