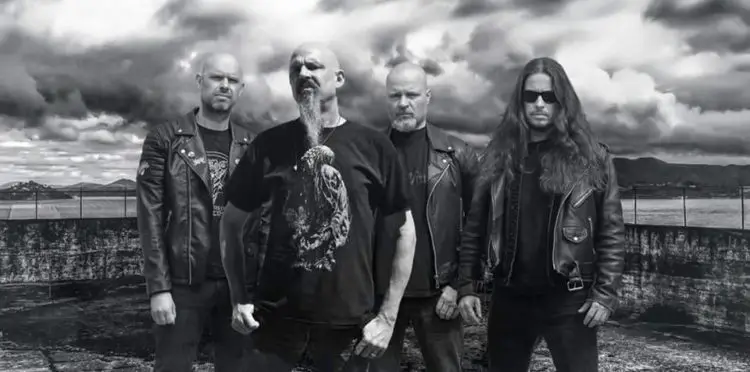 On September 7th Metal Blade Records will release 'Warning Blast', the debut album by multinational allstar Death Metallers SIEGE OF POWER!
For a preview of 'Warning Blast', you can watch the brand new video for the 2nd single 'Mushroom Cloud Altar' below.
Comments the band on the song: "'Mushroom Cloud Altar' is a more punky track on the album 'Warning Blast'. Straight forward D-Beat Discharge without blah blah!"
No bulls**t compromises of any kind whatsoever. That's what SIEGE OF POWER is all about! SIEGE OF POWER started in 2013 as a project without any expectations. Shortly after releasing a split album it was left for dead, buried and almost forgotten until the rotten corpse was exhumed in 2017. This resulted in a no-nonsense extreme metal album mixed with several doomdozers. Influences vary from Carnivore and SOD to Discharge and Amebix, done in their own style.
'Warning Blast' track-listing
1. Conquest for What?
2. For the Pain
3. Bulldozing Skulls
4. Born into Hate
5. Torture Lab
6. Uglification
7. Trapped and Blinded
8. Diatribe
9. Warning Blast
10. Mushroom Cloud Altar
11. Lost and Insane
12. Bleeding for the Cause
13. Escalation 'til Extermination
14. Privileged Prick
15. Short Fuse
16. Violence in the Air
17. It Will Never Happen
18. The Cold Room