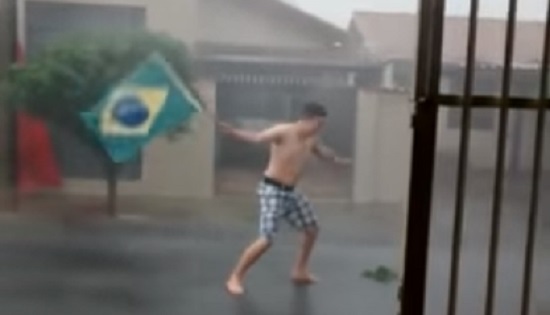 Couple of weeks ago, brave men Lane Pittman went on the street during hurricane Matthew just in shorts and American flag and blasted some f*cking SLAYER!
Now, this guy called Luis Matheus responded by going out with Brazilian flag while headbanging to AMON AMARTH's War Of The Gods during a pretty big storm in Brazil that left few places in country destroyed.
I wonder if this will become a trend, because we certainly need more heroes like this.
Check out this awesome video below.
https://www.youtube.com/watch?v=fvAV06KbHb0&feature=youtu.be
Check out few captures of the storm that we got from Luis just too see that this was no joke: