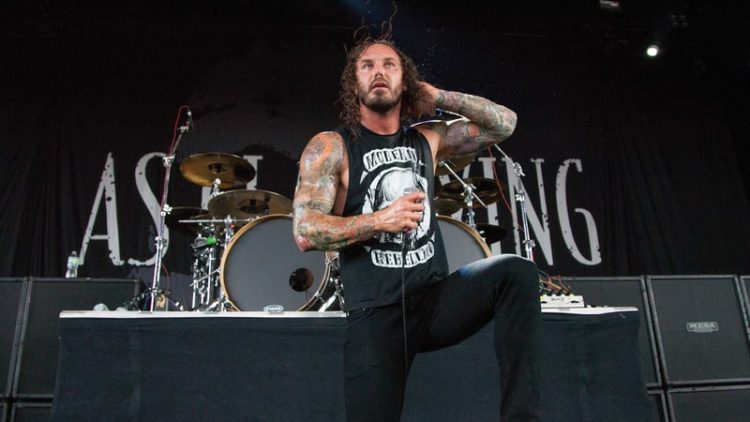 AS I LAY DYING have shared a teaser of their first fresh material since 2012, as well as their first new stuff since singer Tim Lambesis left jail after serving time for hiring a hitman to murder his wife back in 2013.
No information was included with the clip, which doesn't show any of the bandmembers' faces, making it impossible for fans to guess the musicians who are involved in the group's current incarnation.
AS I LAY DYING hasn't released any new music since the arrival of the band's sixth album, "Awakened", back in September 2012.
In May 2014, AS I LAY DYING singer Tim Lambesis was sentenced to six years in jail after pleading guilty to paying a San Diego police officer posing as a hit man $1,000 to kill his wife. Approximately two and a half years later — on December 17, 2016 — he was discharged from a California detention facility and was transferred to the Division of Adult Parole Operations.