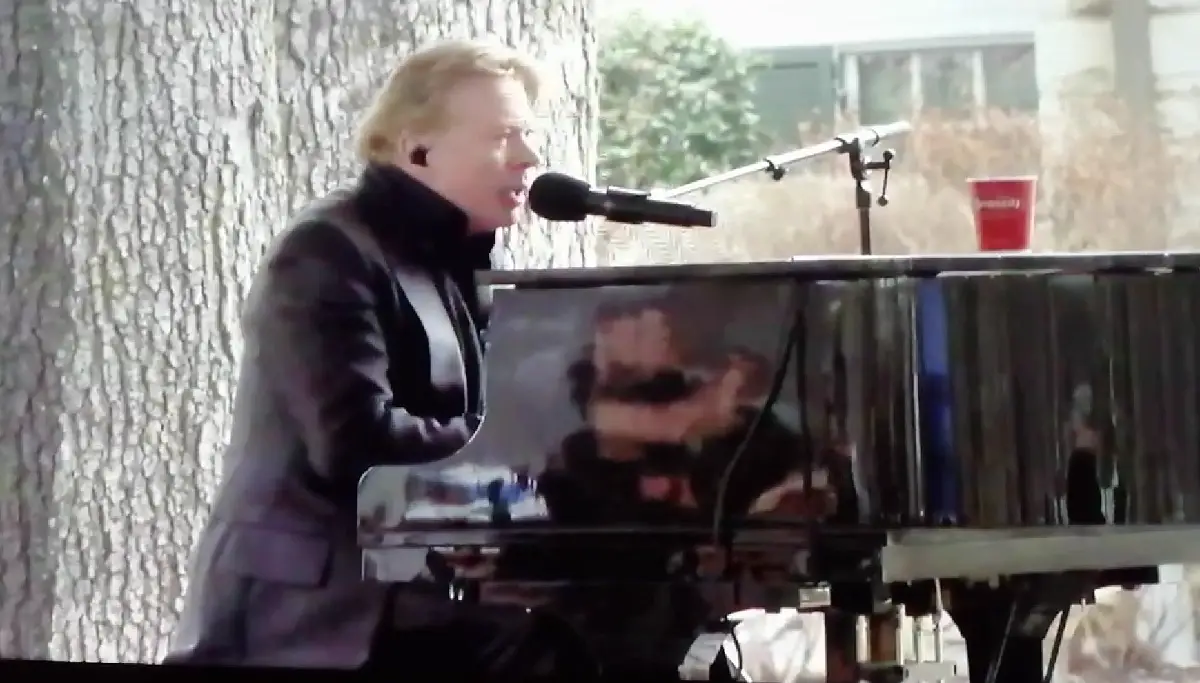 GUNS N' ROSES vocalist Axl Rose was one of the many artists who put on an incredible performance in honor of Lisa Marie Presley, the daughter of Elvis Presley, at the public memorial service held in Graceland on Sunday (January 22).
Sadly, Lisa Marie Presley passed away on January 12 at the age of 54, and fans were ecstatic to see Axl Rose paying tribute to her.
"I never in a million years imagined being here, singing under these circumstances," Rose said prior to his performance. "I do know Lisa loved her family very much, and was fiercely protective of her father and his legacy."
At Lisa Marie's memorial service, Axl performed a solo rendition of GUNS N' ROSES' "November Rain," and there were other tributes from Sarah Ferguson, Alanis Morissette, and many more.