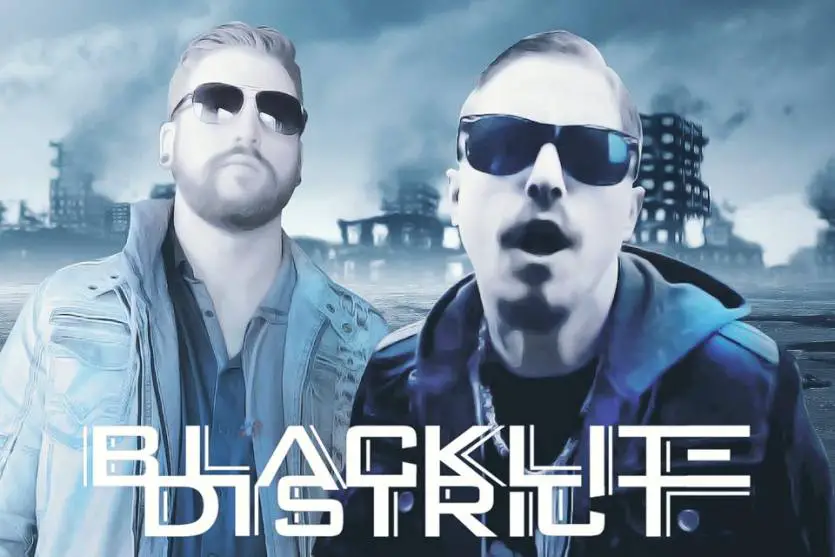 Electro Rock Duo BLACKLITE DISTRICT have teamed up with Revolver to premiere their new music video for "The Struggle", which is currently impacting radio across the nation. The track serves as the lead single from the bands upcoming album, To Whom It May Concern, due out October 7th via AK19. BLACKLITE DISTRICT kicks off the 40-plus date "The Struggle Is Real" US headlining tour on September 15th in Hutchinson, KS. "The Struggle" music video can be seen below.
"We know this song is different and we know it doesn't sound like what you hear on boring rock radio these days…", says vocalist/producer Kyle Pfeiffer, "but we don't want it to. We're not here to follow anyone's path but our own. This is the real deal, and we're gonna prove it on this upcoming tour. The music speaks for itself. What more is there to say?"
BLACKLITE DISTRICT follows no rules. With sounds of everything from electronic, EDM and hip hop, to hard rock and alternative, the band truly stands out from the pack of what has becomes today's generic sounding "Active Rock".
BLACKLITE DISTRICT's new album "To Whom It May Concern" is now available to pre-order on iTunes, Amazon, and all digital retailers, as well as physical CDs and bundles! Check it out here.
The Struggle Is Real Tour Dates:
9/15/2016 Hutchinson, KS Rusty Needle
9/16/2016 North Platte, NE Sculley's Shooters
9/17/2016 Spearfish, SD Z Bar
9/18/2016 Omaha, NE Shamrock's
9/21/2016 Dubuque, IA The Venue
9/23/2016 Moline, IL Rascals
9/24/2016 Rockford, IL Kishwaukee Tap
More dates to be announced soon!