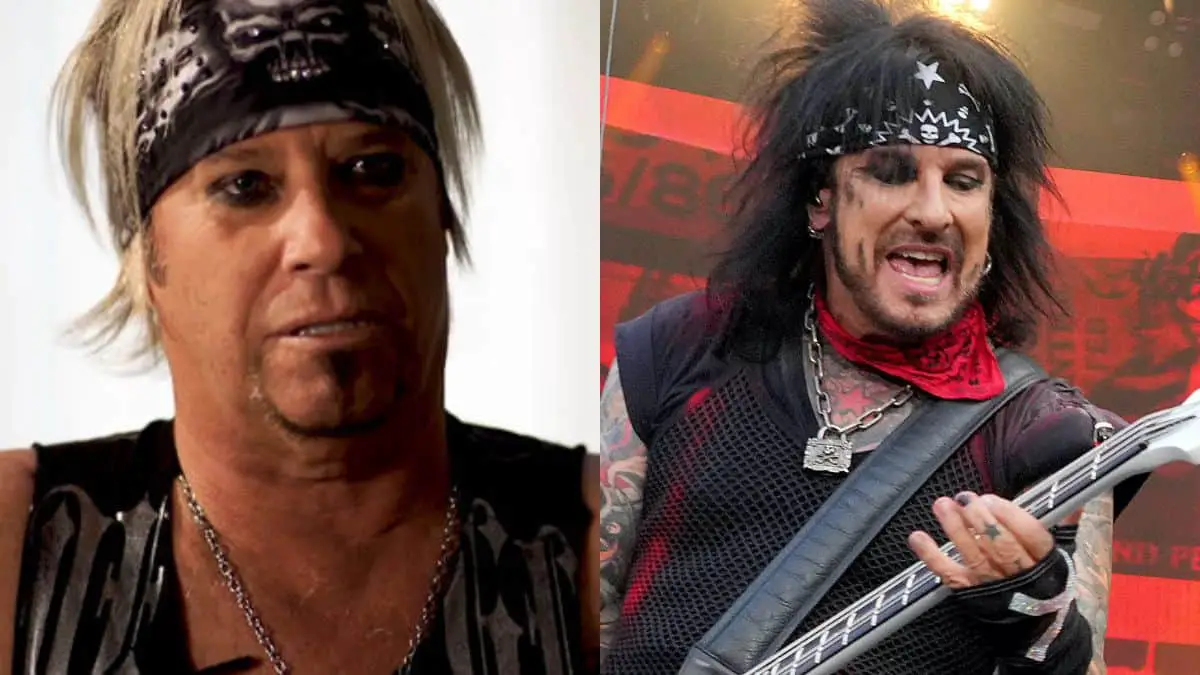 Ex-WHITE LION drummer Troy Patrick Farrell had a conversation with RATT drummer Bobby Blotzer on his podcast, This That & The Other Radio Show With Troy Patrick Farrell. They discussed the new vinyl box set, The Atlantic Years, the possibility of a RATT reunion, the decision to refuse a $1.25 million offer, and addressed producer Beau Hill's statement that Blotzer was his least favorite RATT member to collaborate with, among other topics.
When asked if the classis line-up will reunite to celebrate release of The Atlantic Years, Blotzer said: "Well, that's a longtime golden question, isn't it now? F**k, I don't know, dude. I'm always hoping that this is gonna go down for my own peace of mind and my sleep at night. The 'RATTmares' that I was having for eight years during the litigation were pretty disturbing. It's better now, 'cause it's all over, that bit of it. So now that it is over, that is where it should… Everybody should just brush it off. If we can have a war with Japan and then sell their f**king TVs 10, 15 years later, I think RATT can get up there and shake their butts, make some money, make the people happy, the kids come out, et cetera.
"We're talking. Me and Stephen [Pearcy, RATT singer] talk about it all the time. We're trying to get hold of Warren [DeMartini, RATT guitarist]. We have somebody in our ring, in our corner, who's hopefully gonna work with us, for us and with us, on a managerial level, and he has reached Warren via the telephone, which we haven't been able to do. It's okay — if he doesn't wanna talk, he doesn't wanna talk. But I think he knows that me and Stephen wanna do it.
"There's some complications, and I don't wanna speak for Stephen and stuff, but him and his partner, Mr. [Juan] Croucier [RATT bassist], have some sloppy ends to tie up before this happens with or without… It's just too vague right now to speak of," Bozzy added. "It has to happen, though. If it doesn't happen with this new release… We've had other greatest-hits [releases] — probably, like, five or six of 'em; I don't even know. I don't keep count; I just look at what's on the check when they come in. But this was the big one.
"So it would be great if we were doing this. I would we would do it next year. Obviously, it's late in the year now — getting to be late in the year. It's too late to mount a tour, which is generally booked the year before, around September the previous year. Next year [will be] 40 years since [RATT's debut album' [Out Of The] Cellar came out, so that's when I hope we do it then. I feel like it's inevitable, but… I don't know. I think everybody's gotta realize the fans wanna see us one more time up there in all the glory."
Bobby further discussed how bands such as MÖTLEY CRÜE and JOURNEY appear to have overcome personal disagreements among their respective band members, enabling them to carry on with worldwide tours, playing at venues and stadiums globally.
"RATT's always crushed MÖTLEY musically," he said. "I think they got more press — [they were associated with] movie stars, explicit sex, murders and s**t… so they were always in the magazines. And you know what? They deserve what they got. I don't think they'd wanna go toe-to-toe with us, that's for sure."
You can listen to the entire interview below.