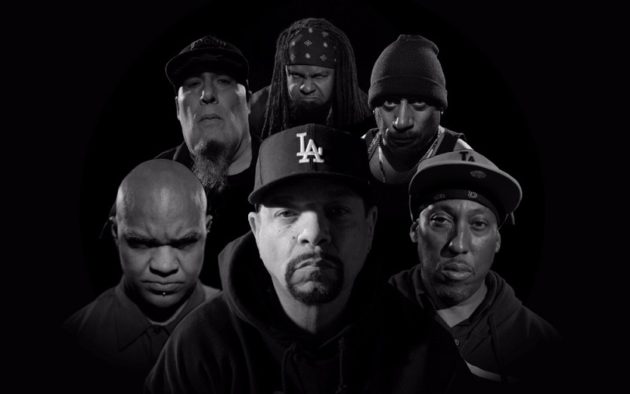 Los Angeles-based crossover metal icons BODY COUNT have released a new music video for their track "This Is Why We Ride", which is featured on the band's 2017 full-length, "Bloodlust".
The new video, which was directed by Treach (Naughty By Nature), can be watched below.
The Ice-T fronted metal outfit has received universal acclaim on the strength of "Bloodlust", with the group earning nominations for Metal Artist of the Year, Metal Album of the Year (Bloodlust) and Metal Song of the Year (No Lives Matter) at the upcoming 2017 Loudwire Music Awards. The event, which will be held on Tuesday, October 24th at The Novo Theatre in downtown Los Angeles, will also feature a live performance from Body Count. Tickets for the event are available here.