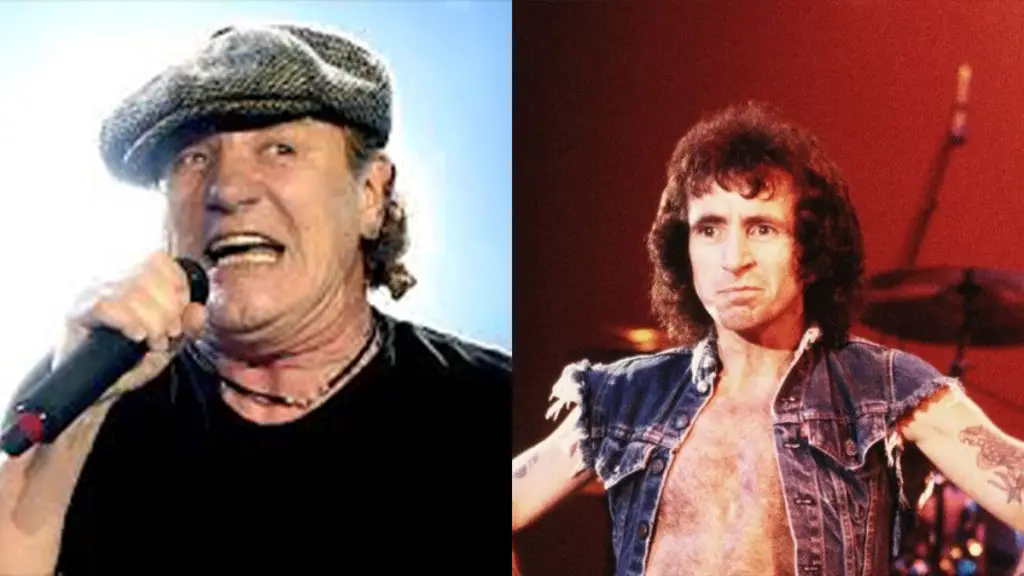 During a recent appearance on 95.5 KLOS, AC/DC guitarist Angus Young talked about the late Bon Scott and what the singer had to say about Brian Johnson, who joined the group after Bon's death in 1980.
"Bon had been in a band that had toured in Britain, and they were opening for the band Brian was in, which was a band called GEORDIE," Angus said. "Anyhow, they were gigging away, and as Bon told the story, he was saying he was listening to GEORDIE performing and listening to Brian, and then he heard this screaming.
"He said it sounded great — he said it sounded like Little Richard was on the stage," Angus continued. "He said this guy was howling and yelling. And then he said then he saw the guy on the floor. Bon thought it was great — it was the best act he had seen — and a singer — in a long time. But what he didn't know, afterward he found out, Brian had an attack of appendicitis. But Bon thought it was part of the act. He thought, 'This guy is incredible.' 'And he was still hittin' these high notes.'"
AC/DC released their comeback album, Power Up, this last November.
Full interview is available below.