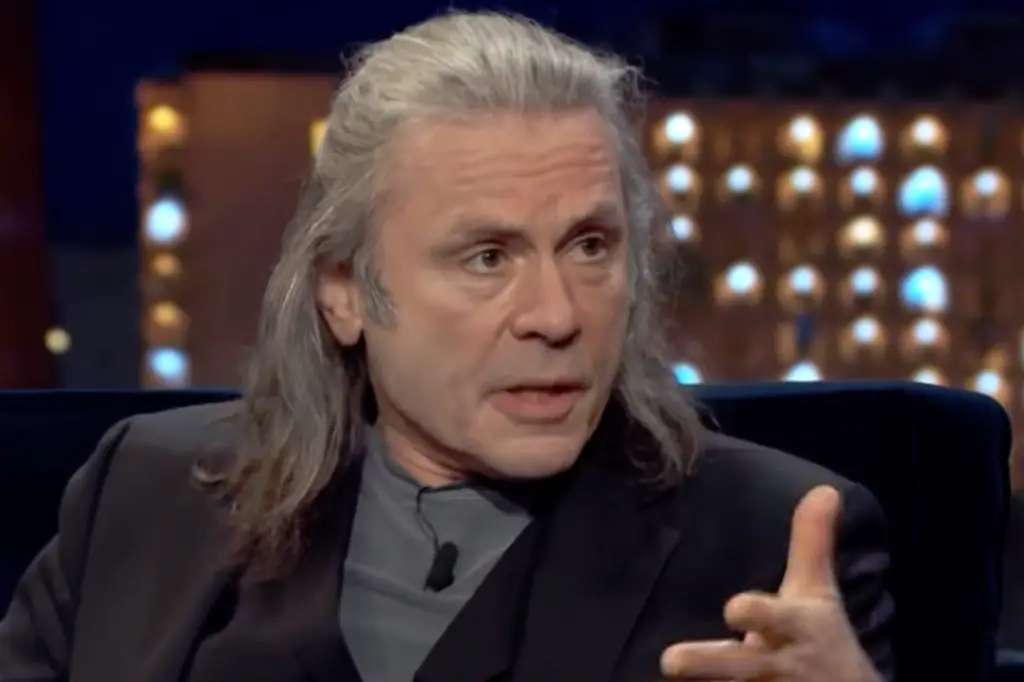 Bruce Dickinson's 'secret' love child says IRON MAIDEN frontman Bruce Dickinson cut her off and made her feel like she wasn't good enough.
Brittany Potts, 33, told The Sun that she was initially elated to have finally met her father, 62, in 2010, after IRON MAIDEN performed in San Bernardino, California.
'All I wanted was for him to talk to me and he never did," Brittany said. "He never gave me an explanation why. I have felt shame because I was born as the result of an affair, he made me feel I'm something to hide.
'I'm angry because I still have questions he never answered when I met him… Him being famous made it harder because I would see and hear things — like that he was writing a book and I'm not mentioned in it. I don't exist.
'It made me feel very, very unwanted," she added. "After he cut me off, he made me feel like I'm not good enough. Now he's got a chance – it's kind of his last chance now.'
According to The Sun, Brittany was conceived when her then 17-year-old mother had a two-week fling with Bruce, and while she didn't meet him until she was 23, she had always been aware of who her dad was.
Last November, IRON MAIDEN released a double live album, Nights Of The Dead, Legacy Of The Beast: Live In Mexico City.
Containing over 100 minutes of classic Maiden music and available in multiple formats, Nights Of The Dead, Legacy Of The Beast: Live in Mexico City was recorded during the band's three sold out arena shows there in September 2019 and is a celebration of their Legacy Of The Beast World Tour which began in 2018 and will finish next Summer in Europe.