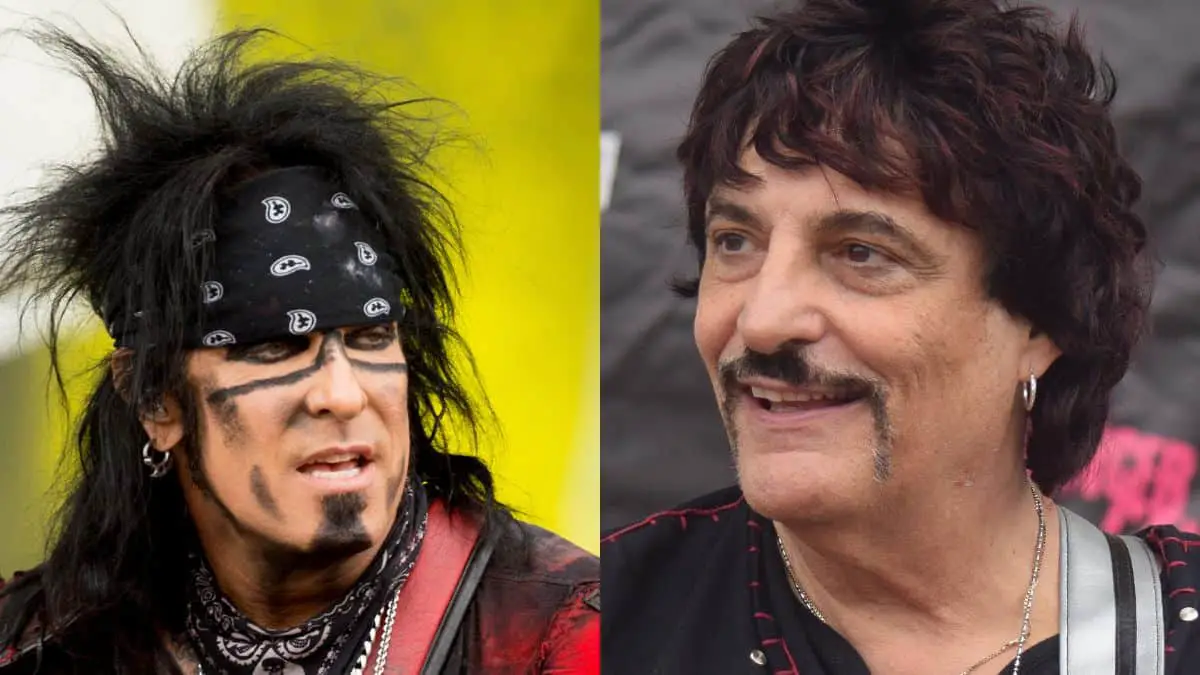 The ongoing conflict between legendary drummer Carmine Appice and MÖTLEY CRÜE remains unresolved.
About a month ago, Appice made the news when he disclosed information shared by his friend and guitarist Mick Mars regarding alleged events that took place during last summer's The Stadium Tour, which featured MÖTLEY CRÜE, DEF LEPPARD, POISON, JOAN JETT & THE BLACKHEARTS, and CLASSLESS ACT. Among the claims was that Nikki Sixx's bass parts were pre-recorded.
This led to a tense verbal exchange with Sixx, who responded via a tweet stating, "A washed up drummer speaking for our band without any of the facts is as ridiculous as bottom feeder media running with stories without fact checking. When you hear the truth it will be from us."
Fascinatingly, Mars later gained attention as he filed a lawsuit against the band, alleging widespread use of backing tracks during live performances and accusing bassist Nikki Sixx of manipulating him into thinking he had lost cognitive abilities and guitar skills.
In the lawsuit, Mick alleges that MÖTLEY CRÜE reduced his share of earnings from 25 percent to a mere 5 percent after revealing his decision to withdraw from touring. Additionally, he states that the group's attorneys made him feel as if he should appreciate this minimal portion, as they believed they had no obligation to provide him with anything. Mick also asserts that a complete band gathering took place where they chose to "unilaterally" exclude him from MÖTLEY CRÜE.
Mick consistently alleged that bassist Nikki Sixx was "gaslighting" him by suggesting his guitar abilities were declining, even though Sixx didn't "play a single note on bass" throughout a recent tour, as stated by the guitarist. Mick asserts that all of Nikki's segments were pre-recorded.
In a new interview with Goldmine, Appice was asked is he was surprised about the reaction to his comments about Mars and MÖTLEY CRÜE. He responded: "Oh, it's been unbelievable. Did you see what came out since then between Mick and the rest of the band? I'm sure you did. It's all so sad, but it vindicates my story, which I never thought would start an entire viral internet thing. The response that came out of it was amazing, and his [Nikki Sixx] response of calling me a "washed-up drummer" was pretty wild and pretty hurtful.
"But I got a great response from people through their comments, and a lot of people are behind me, so it's all good," he continued. "That said, I did get a cease-and-desist letter from all these lawyers who work for MÖTLEY CRÜE, so I can't go into too much detail. I have to be careful with what I say, but then again, we're not really talking about details; we're just talking about what happened. Ultimately, all this only helps my album that's coming out."
Appice is promoting his latest album Running Up The Hill, which will be released under the name Carmine Appice & Fernando Perdomo Project on May 26, 2023.