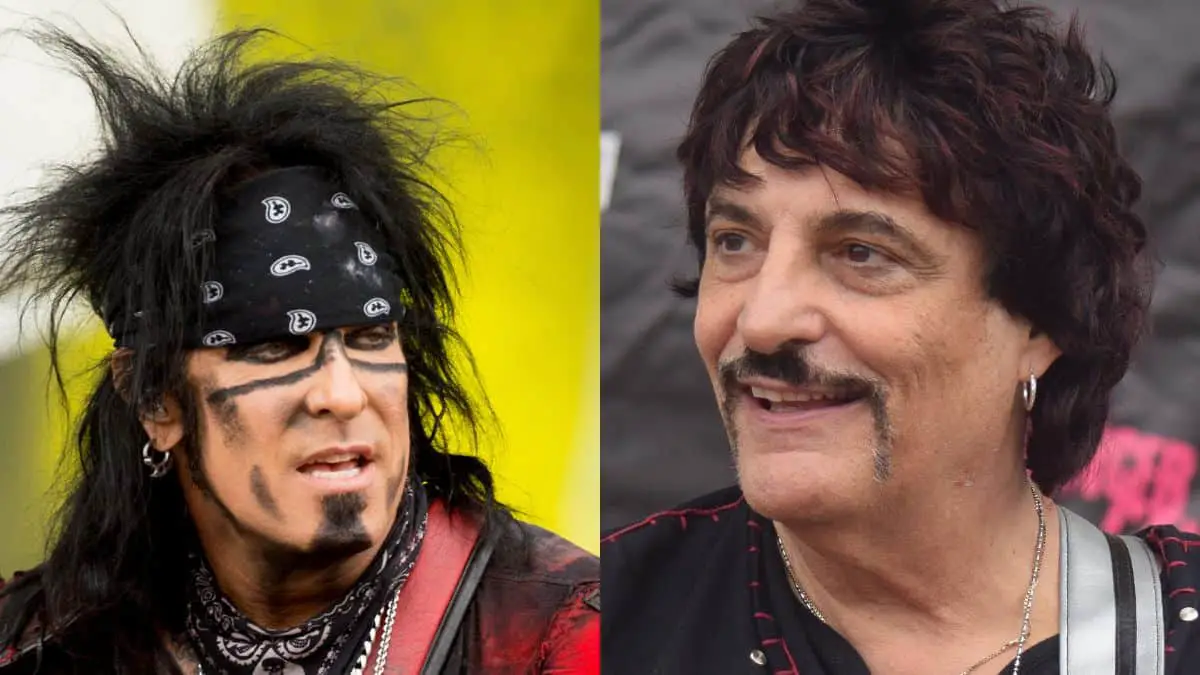 Carmine Appice was angry when Nikki Sixx called him "a washed-up drummer" after he commented on Mick Mars's departure from MÖTLEY CRÜE.
Earlier this year, Appice made the news when he disclosed information shared by his friend and guitarist Mick Mars regarding alleged events that took place during last summer's The Stadium Tour, which featured MÖTLEY CRÜE, DEF LEPPARD, POISON, JOAN JETT & THE BLACKHEARTS, and CLASSLESS ACT. Among the claims was that Nikki Sixx's bass parts were pre-recorded.
This led to a tense verbal exchange with Sixx, who responded via a tweet stating, "A washed up drummer speaking for our band without any of the facts is as ridiculous as bottom feeder media running with stories without fact checking. When you hear the truth it will be from us."
Fascinatingly, Mars later gained attention as he filed a lawsuit against the band, alleging widespread use of backing tracks during live performances and accusing bassist Nikki Sixx of manipulating him into thinking he had lost cognitive abilities and guitar skills.
In the lawsuit, Mick alleges that MÖTLEY CRÜE reduced his share of earnings from 25 percent to a mere 5 percent after revealing his decision to withdraw from touring. Additionally, he states that the group's attorneys made him feel as if he should appreciate this minimal portion, as they believed they had no obligation to provide him with anything. Mick also asserts that a complete band gathering took place where they chose to "unilaterally" exclude him from MÖTLEY CRÜE.
Mick consistently alleged that bassist Nikki Sixx was "gaslighting" him by suggesting his guitar abilities were declining, even though Sixx didn't "play a single note on bass" throughout a recent tour, as stated by the guitarist. Mick asserts that all of Nikki's segments were pre-recorded.
During a recent interview on SiriusXM's "Trunk Nation With Eddie Trunk," Carmine was asked if he had anything to add to everything that had been said between all the parties, to which he responded: "Everything that I said, Mick pretty much backed it up with his lawsuit. I was just doing an interview, like we're talking. And when I do interviews, I'm pretty candid. Mick told me that stuff, and I didn't mean it to go out of proportion like that.
"The thing for me is I knew Nikki since they opened up for Ozzy [Osbourne]. And when they opened up for Ozzy, I'm like the kind of guy, when I'm on a headlining tour, I befriend the opening act. Like LED ZEPPELIN with VANILLA FUDGE, I befriended John Bonham and all the guys. Same thing here. I was friends with these guys. Nikki used to live around the corner from me in L.A. We used to go out for breakfast at this '50s café, and we were friends. Even their title 'Raise Your Hands To Rock' on that [third] album [Theatre Of Pain], that was my title. I told him we were working on a song, 'Raise Your Hands To Rock,' with KING KOBRA. And he said, 'Oh, man. I love that title. Do you mind if I steal it?' I go, 'Oh, come on, dude.' So he gave me credit: 'Thank you' for the initials, 'Raise Your Hands To Rock.'
"And we were friends. So to hear him talk about me like that, it kind of pissed me off. But it is what it is. And I read all these things about other musicians talking about him. I said, 'Wow, I didn't realize everyone had hatred for this guy.' I haven't seen him or talked to him in years. Same with Tommy [Lee, MÖTLEY CRÜE]. Tommy and I used to hang out when he married to Heather [Locklear] and Pam [Anderson]… And I haven't seen him for ages."