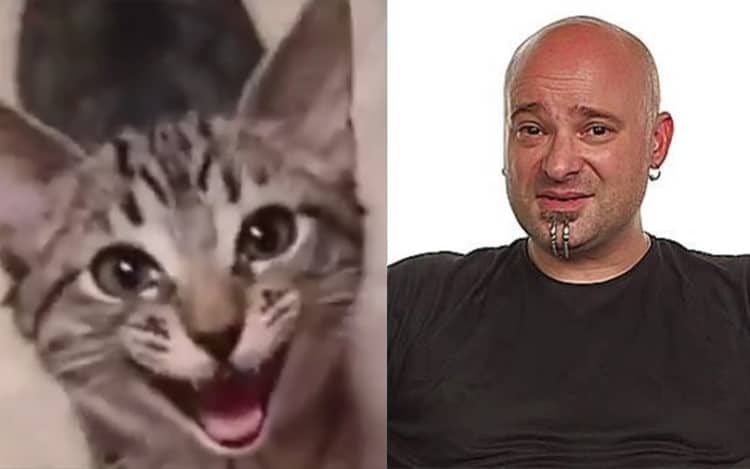 Thanks to the TikTok users, we now have a video of a cat named Storky matched with David Draiman's staccato noise in DISTURBED hit song "Down With The Sickness."
It all started last month with a request from Jalen Amend (@the_jaybird379) who highlighted a clip of a small feline's meow that sounds remarkably close to Disturbed singer David Draiman's aggro staccato that opens the song. Amend wanted to know if anyone could remix the song with it.
In a December 13 response, a creator named Wyatt (@fly_wy) excitedly applied the suggestion and got the job done.
The version even ended up on DISTURBED's official channels:
DISTURBED's latest album, Evolution, was released in October, 2018, via Reprise Records. The album debuted at number four on the Billboard 200, making it DISTURBED's sixth straight top 5 album. It is the band's first album since The Sickness not to reach number one, thus ending the band's streak of number one albums at five.