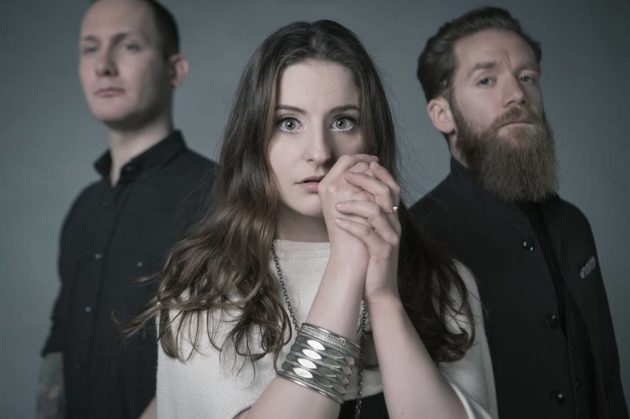 The curtain has fallen, the world is ready for a New Wave of Folk Rock – CELLAR DARLING confidently fuse heavy alternative rock with strong folk influences and poetic lyrical tales, and have grown out of the ashes of their previous band to now release their debut album "This Is The Sound" into the world.
Rarely before, a freshly founded act was so enthusiastically supported by so many fans, so Anna Murphy, Merlin Sutter and Ivo Henzi are treating everyone to a third clip – the lyrics video of "The Hermit". Check out the lyrics video below.
"'Hoi polloi' is a Greek expression meaning 'the many'. "The Hermit" is a song about the love of solitude and indisposition felt within society and towards other people", the band explains their new song. And with great hope for the future they add: "Almost exactly one year after CELLAR DARLING came into existence, we could not be more proud to finally share our first album with you. It's been an intense, sometimes difficult, but always rewarding year – and first and foremost an incredibly creative one. We think you can hear it all on the album. And we can't wait to hear what you think about it. Now our focus lies on one thing, and one thing only: getting back on stage and celebrating our music with you, the best fans in the world – we can't wait to see you on the road!"
"This Is The Sound" is now available in many different editions – get the CD, double vinyl or limited digibook with 3 bonus tracks, alternative cover artwork and 32-page-booklet here.