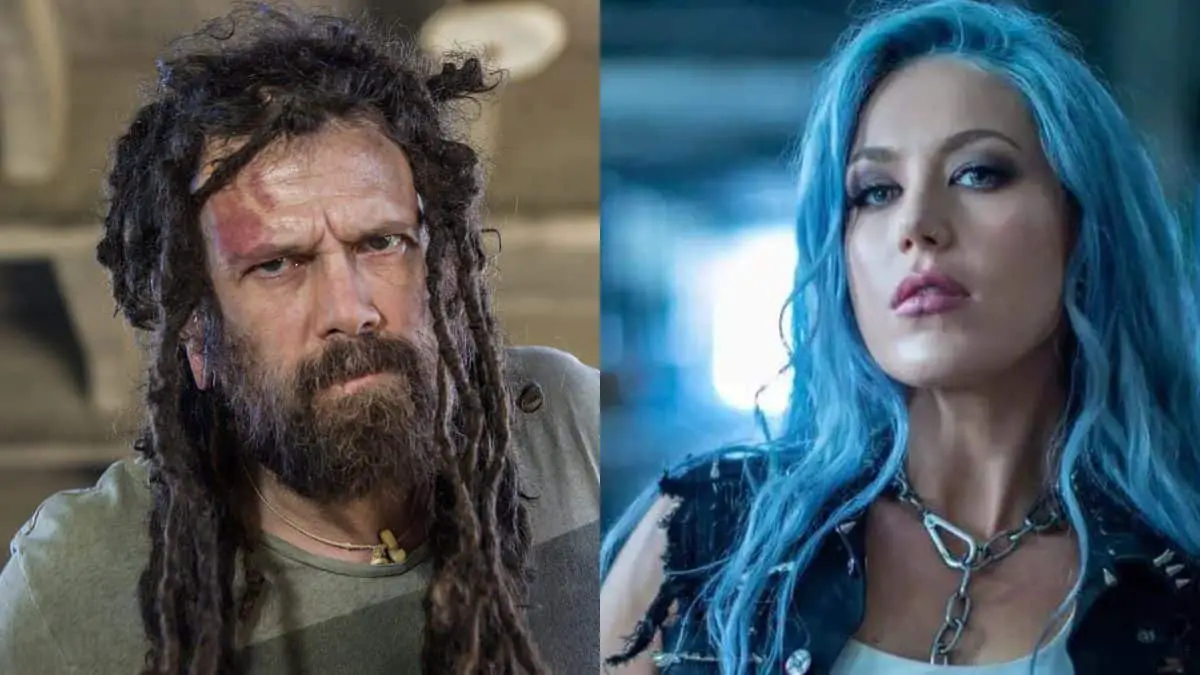 Last year, ARCH ENEMY frontwoman Alissa White-Gluz sat down with Revolver Magazine to pick "11 Greatest Death Metal Vocalists."
As you can see in the list below, Alissa included vocalists who might not be in death-metal bands, per se, but who utilize a death-metal style, as well as other styles of singing.
Her list is as follows:
Angela Gossow (ex-ARCH ENEMY)
Randy Blythe (LAMB OF GOD)
Trevor Strnad (THE BLACK DAHLIA MURDER)
Phil Anselmo (PANTERA)
Corey Taylor (SLIPKNOT, STONE SOUR)
Chuck Billy (TESTAMENT)
Nergal (BEHEMOTH)
Barney Greenway (NAPALM DEATH)
Devin Townsend (STRAPPING YOUNG LAD)
Mikael Akerfeldt (OPETH)
Joe Duplantier (GOJIRA)
Now, SIX FEET UNDER and former CANNIBAL CORPSE frontman Chris Barnes has retweeted original Revolver magazine's post, and shared his list of "actual" 11 greatest Death Metal vocalists.
His picks are as follows:
Jeff Becerra (POSSESSED)
Chuck Schuldiner (DEATH)
John Tardy (OBITUARY)
Jeff Walker (CARCASS)
Myself (sorry, not sorry lol)
Frank Mullen (SUFFOCATION)
Glen Benton (DEICIDE)
David Vincent (ex-MORBID ANGEL, VLTIMAS, I AM MORBID)
Corpsegrinder (CANNIBAL CORPSE)
Martin van Drunen (ex-PESTILENCE, ASPHYX)
Chris Reifert (AUTOPSY)
Jonathan Montenegro recently conducted an interview series called "My 3 Questions To," in which Chris Barnes was asked to list his three favorite death metal albums ever.
Barnes responded: "Well, on that I'm gonna have to say POSSESSED Seven Churches. I'm gonna go with DEATH Leprosy and Spiritual Healing and Scream Bloody Gore; I'm gonna have to wrap those three up, 'cause Chuck [Schuldiner, DEATH mainman] was a good friend of mine and I was a huge fan of DEATH early on. So, rest in peace, Chuck. And also I'm gonna go with…
"The third one, I'm gonna have to say OBITUARY Slowly We Rot — a huge album. All three of those bands are similar type of death metal. Of course POSSESSED is the kings of death metal; they pretty much started it all. Jeff Becerra, f**king awesome guy, man. So that's where I come from, man. I really loved all those albums.
"And if I have to throw a fourth one in there, I'm gonna have to say [CANNIBAL CORPSE's] Butchered At Birth — kind of pat myself on the back. That was a huge album in death metal as far as kind of what our twist on the whole thing, and I think it influenced a lot of people, just as POSSESSED influenced a lot of bands to move in a certain direction."
Barnes was the frontman in CANNIBAL CORPSE from its inception in 1988 until 1995. He departed from the band a year after the release of their album The Bleeding. Following his departure, Barnes founded SIX FEET UNDER, which presently consists of ex-CANNIBAL CORPSE guitarist Jack Owen.