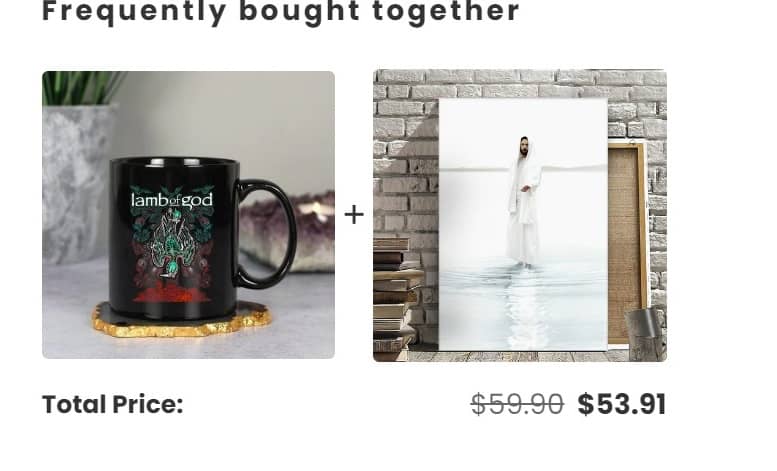 A religious online shop is, I assume unknowingly, selling mugs with a print of LAMB OF GOD's fourth studio album, Ashes of the Wake.
The site in question is called Ciaocustom store, which describe themselves as "a group of enthusiastic, artistic people who love using art to spread the message of God."
Further adding that "We work hard to create high-quality products that not only let you proudly show your faith in Christ, but are also special, reasonably priced, and fashionable." Not sure how Ashes of the Wake fits into this, but alright.
Someone who bought the mug, even left a comment on the product, writing: "Great mug showing the Ashes of the Wake album cover of the secular heavy metal band, LAMB OF GOD. Awesome! My favorite band"
Anyway, you can view listing of Ashes of the Wake mug on their site via link here.
LAMB OF GOD released their latest studio album, Omens, in October 2022 via Epic Records.
Densely muscular, soaked in unnerving spite, with a pessimistic eye toward inner struggles and global affairs alike, Omens is a furious entry in the LAMB OF GOD catalog, perhaps the band's angriest album yet.