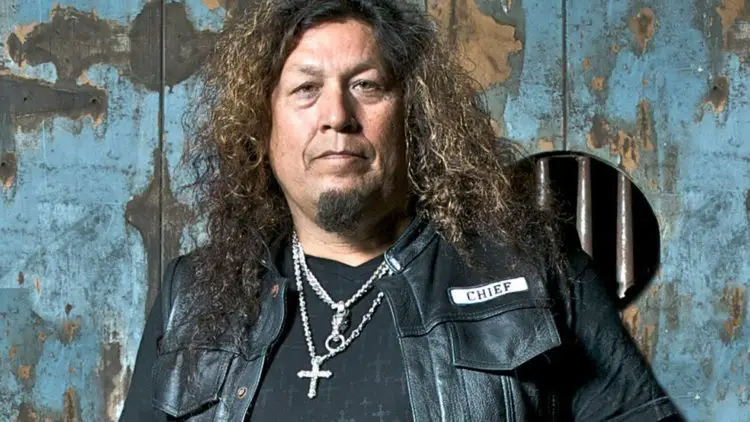 In a new interview with Metal Hammer, TESTAMENT frontman Chuck Billy talked how he nearly quit the band to join SEPULTURA in 1997.
When asked if things got so bad in the 90s that he came close to quitting, Billy responded: "Well, yeah. In 1997, I auditioned for SEPULTURA [after Max Cavalera left]. It was right at that point where the record deal's over, we didn't have a band, it was just really tough. I thought, 'Maybe I should just look for another band that's established out there.'
"But I came in too late to the party with SEPULTURA," he added. "I turned in my demo too late. They said, 'Oh, we loved it but we already told Derrick [Green] he got the gig.' But things happen for a reason."
Elsewhere in the interview, Billy was asked what was his first reaction to hearing TESTAMENT, which at the time was called THE LEGACY.
"There were good. Zet [original TESTAMENT singer and current EXODUS frontman, Steve 'Zetro' Souza] was my younger brother's best friend, so I went to see their gig in Alameda," he replied. It was Eric [Peterson] and his brother Derek on guitar, and they all wore priest collars. It was very entertaining. Like, 'Wow, these guys are pretty good.'
"Shortly after that, Alex [Skolnick, guitar] joined the band in 1983 and did the demo [in 1985], and that's when Zet played me the demo with three songs. I was, like, 'Wow, these are really mature songs for those kids I saw playing not too long ago.'
Billy added: "When Zet decided to leave to join EXODUS [in 1986], he kind of handed me the baton, 'Call Alex, they need a singer now.' At that point, I was, like, [determinedly] 'OK, I'm gonna find a band that I'm gonna join and be a part of it.' And I walked right into that band. The timing was perfect."
TESTAMENT released their new album, Titans Of Creation, on April 3 via Nuclear Blast. You can get the album here.