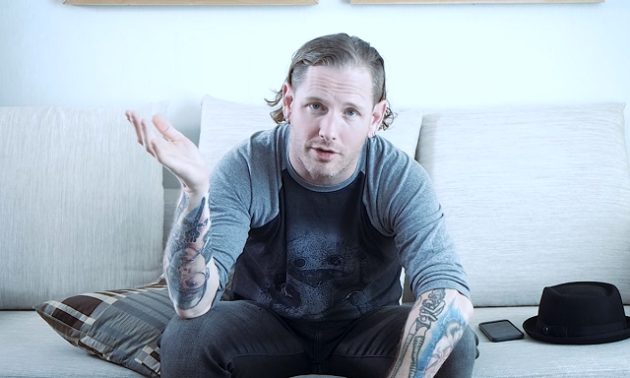 In a recent interview with Heavy Metal Hill, SLIPKNOT frontman Corey Taylor discussed the band's upcoming album We Are Not Your Kind.
He said: "It is really dark, the music falls in between Iowa and Vol. 3. It is experimental but heavy as hell. It's aggressive but has tons of melodies. I think people are really going to dig it."
As for his own mental state, he added: "The crazy thing I have noticed over the last couple of years, I have seen a shift in the way people look at me. I thought having an opinion was something that was cool, and now I'm becoming a meme.
"I feel everyone is starting to turn on me, so I am using that to my advantage. I am, like, 'Alright, you want a villain? I will give you a f*cking villain.' That is kind of where I am in my life, not giving a sh*t. I am basically saying, 'You don't have to like me, but you are going to love me anyway.'"
Corey also talked how was it like working with special-effects legend Tom Savini on his new SLIPKNOT mask, saying: "That was the coolest thing ever. He had us over to his house. It was the coolest sci-fi horror museum ever! My mask got molded at his school outside of Pittsburgh. I worked with his associates Jason Baker, the fan in me is still freaking out."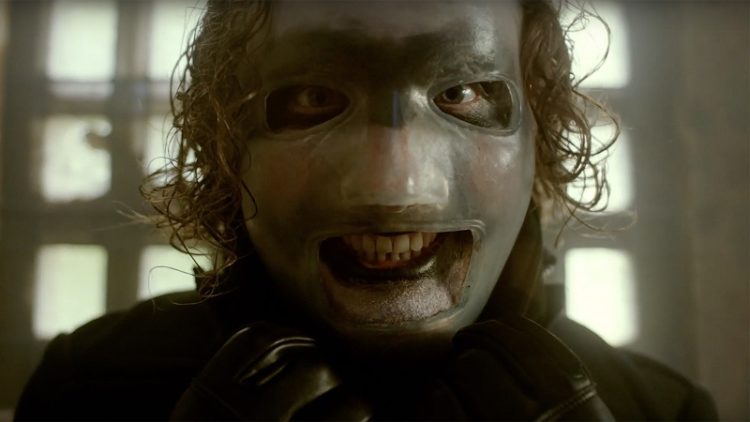 When asked what fans can expect on the upcoming SLIPKNOT tour, Corey replied: "We are trying to find new territory we have never done before, not just set-wise but visually from a live standpoint. We are constantly trying to see what can be explored artistically.
"This is where Clown is the best in the business, his mind is like a beehive of art. He is constantly trying to find ways to outdo everyone, it is pretty inspiring. It's encouraging to see how invested people are in the music and everything that surrounds it. It reminds you why you love music in the first place.
"We are constantly evolving. This band is always trying to find new territory than doing something we have already done, which is tough to do when you are trying to give people a sense of familiarity. It's like trying to keep plates spinning at all times. I think we are pretty adept at it and this album is our stepping out with the new guys and they have gone above and beyond."
In March, SLIPKNOT announced the departure with the percussionist  Chris Fehn after he filed a lawsuit against his band members over unpaid loyalties.
In his lawsuit, Fehn claims to have always been told that the money from merchandise and touring is funneled through one sole company that splits profits and pays the members of the band. However, Fehn claims he recently discovered that his bandmates have set up several other SLIPKNOT-affiliated business entities in different states that appear to be collecting money from the band.
SLIPKNOT will release their sixth studio album, We Are Not Your Kind, on August 9 via Roadrunner Records.