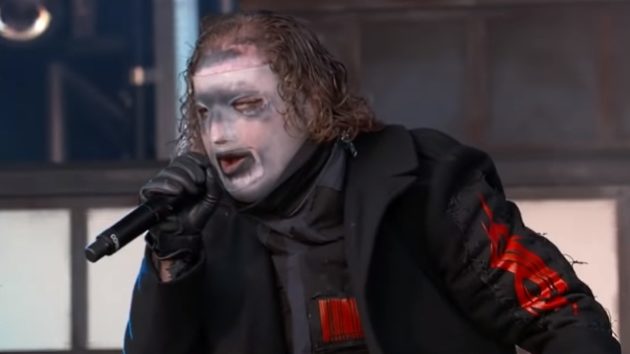 SLIPKNOT unveiled their new costumes last week to coincide with the release of the band's sixth studio album, We Are Not Your Kind, due on August 9 via Roadrunner Records.
Band's frontman Corey Taylor recently spoke with Kerrang! regarding the inspiration on his new mask, on which he worked with special effects legend Tom Savini.
He said: "I'm reminded that even though you want the best for people, sometimes you'll get the worst. I've been kind of made to feel like a villain, in a weird way. Which is fine. It was inevitable, and it doesn't really bother me much. But, for a little bit, it did. I've always tried to be a good father, be a good man, be a good person.
"I went through some sh*t a few years ago, and in that time a lot of people had a reversal of opinion on who I was. Maybe it was because they were tired of hearing my name [laughs], which is so f*cking true — even I get to the point where I'm tired of hearing my own f*cking name."
"I said, 'Okay, if you want a villain, you'll get a f*cking villain.' My vision was about trying to create something uncomfortable — not only for me to wear, but for people to look at. I wanted it to feel like it was something that was created in someone's basement — something that was made specifically to f*ck with people. It's the representation of public opinion turning on a dime — they want to tear people down for the way they live, even if they don't really know them. It's been liberating to embrace that side and be, like, 'F*ck you. I really don't give a sh*t what you think about me, so here's this!'"
Just two days after the band presented two new songs live on Jimmy Kimmel Live!, SLIPKNOT percussionist Shawn "Clown" Crahan  announced through band's social channels that his youngest daughter,  Gabrielle, passed away on May 18. She was 22 years old.