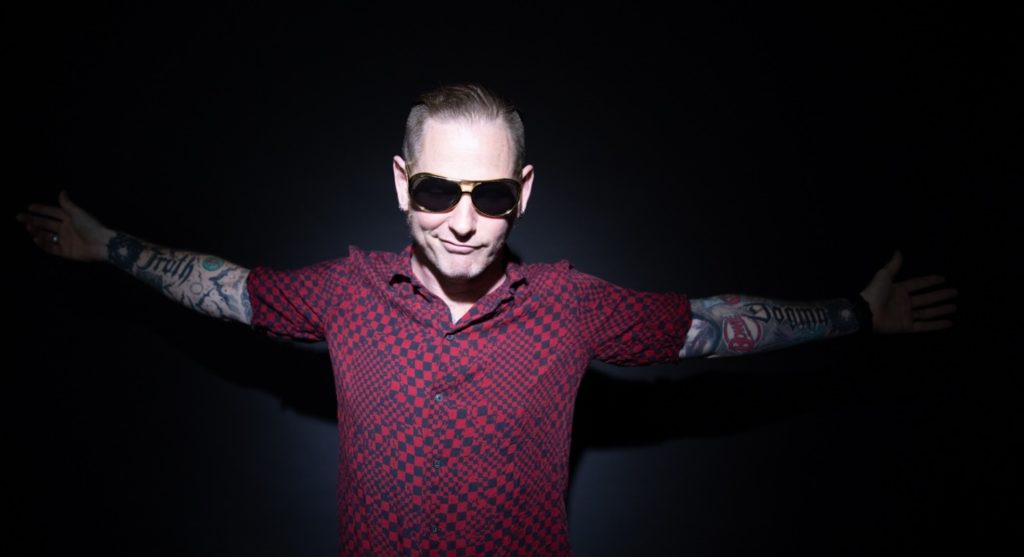 During yesterday's appearance (August 30) on SiriusXM's "Trunk Nation With Eddie Trunk," SLIPKNOT frontman Corey Taylor has weighed in on the news that PANTERA's surviving members Philip Anselmo (vocals) and Rex Brown (bass) will unite with guitarist Zakk Wylde (OZZY OSBOURNE, BLACK LABEL SOCIETY) and drummer Charlie Benante (ANTHRAX) for a world tour under the PANTERA banner.
"I know everybody in the [current PANTERA] band; I knew everybody in the prior band. So it's interesting. I know there's a lot of debate about it. All I'm going to say is that I'm stoked to see these songs played live. I'm stoked to see it done with respect," Corey said.
"Whether anybody wants to admit that or not, these fans online, they wanna admit this or not, you're talking about two dudes [Charlie and Zakk] who not only knew the brothers from years ago, knew them before PANTERA was even a thing," he continued. "They were friends with those guys from when PANTERA was still playing clubs, and they would go and hang out with them when those respective bands would go and play Dallas; they would go and hang out with those dudes. So then when PANTERA becomes massive, lo and behold they're touring with their friends, man.
"You can't get a better drummer than Charlie, you can't get a better guitar player than Zakk to step into those shoes. Is it going to work? I don't know. But to say that it's not the right thing — first of all, it's for anybody else to say except for Phil and Rex, because those guys, they were in the band. So let's just give them the benefit of the doubt and let's see what happens."
PANTERA has been confirmed for the Knotfest Colombia, Knotfest Chile and Knotfest Brasil festivals, all of which will take place in December.
Knotfest Colombia is scheduled for Friday, December 9 at Campin Circuit of Bogotá. Headlined by JUDAS PRIEST and PANTERA, Knotfest Colombia's first wave of bands announced also features BRING ME THE HORIZON, TRIVIUM, HYPOCRISY, SEPULTURA and SUICIDE SILENCE, with more still to be announced.