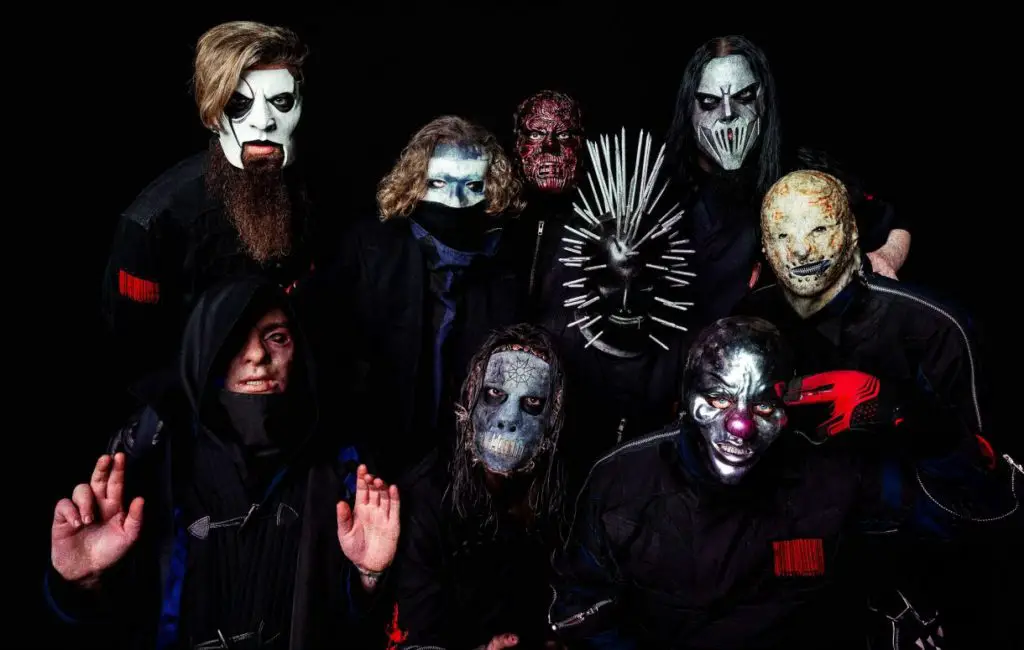 During a recent appearance on "That Jamieson Show," SLIPKNOT frontman Corey Taylor has commented on the idea of the band performing without its signature masks in future.
When asked if his musical activities with projects outside of SLIPKNOT have "in an unintentional way really kept SLIPKNOT more alive than ever," Corey responded: "I think that was a cruel by-product of the fact that when it was STONE SOUR, I was kind of bouncing back and forth between those two — it was almost like the anticipation for a movie, like waiting for the next chapter or whatever.
"And I think that helped kind of get us through some of the darker years as well," he continued. "It's definitely helped us kind of reconnect — I was just talking to Clown the other day about what we should do because we're obviously thinking about what the next album could be like.
"And he's in this trip he plays to, which is rad, I love it when he's in this crazy mindset because I know I'm gonna hear stuff that I've never heard before — he's so goddamn creative, and that inspires Jim [Root, guitarist]. It's just this all the tumblers really start to fall, so it's pretty rad, I can't wait.
Asked if SLIPKNOT will ever take off their masks like KISS did if they "popularity ever starts waning," Corey said: "I don't know… I mean, at this point what would it be if we took off the mask? Everybody knows what I look like, it's not easy to look at, so there you go. I wouldn't have put the mask on in the first place, right? [Laughs]
SLIPKNOT released their latest album, We Are Not Your Kind on August 9, 2019 via Roadrunner Records. Album was once again recorded at a Los Angeles studio with producer Greg Fidelman, who engineered and mixed SLIPKNOT's 2004 album Vol. 3: (The Subliminal Verses) and helmed 2014's .5: The Gray Chapter.
We Are Not Your Kind sold 118,000 equivalent album units in the U.S. in its first week of release to land at position No. 1 on the Billboard 200 chart. Furthermore, the album made an impact worldwide with No. 1 debuts in the United Kingdom, Mexico, Australia, Canada, Japan, Ireland, Belgium, Portugal and Finland, as well as Top 5 debuts in Germany, France, Norway, Italy, Austria, Sweden, Switzerland, The Netherlands, Poland, Spain and New Zealand.