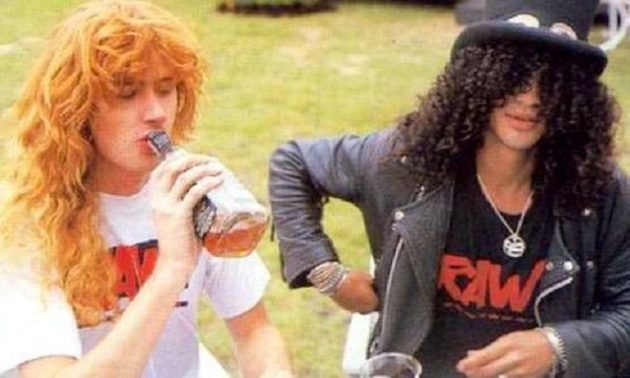 Last week, Slash said he's interested in collaborating with his former neighbor, MEGADETH mainman Dave Mustaine.
He said: "I haven't ever talked to him about it. He's pretty prolific in doing his MEGADETH records the way that he does them. I don't see myself guesting on a MEGADETH song. I don't think it would work in the context of what MEGADETH does, but maybe Dave on one of my things – I don't know."
And now, In a new interview with Loudwire, responded: "Slash is a terrific talent and I disagree wholeheartedly with what he said: that he couldn't play on a MEGADETH record. He's a brilliant guitar player. I basically play in the pentatonic scale and that's like the go-to blues player scale.
He continued: "It was easy to do a little bit more movement on the guitar on the neck [in METALLICA]. When you start singing, you have two roles and unfortunately, I wasn't really able to play and sing as much as I wanted to. [Because of this,] the songs are set up for a bluesy kind of player, which Slash definitely is."
Asked on what the odds are for the two of them to write some music together, Mustaine replied: "I would definitely be interested in doing anything with Slash. It wouldn't be a band change predicated on a single with another artist. But boy, I would love to do that."